About this restaurant
Lunch Garden is hét familierestaurant bij uitstek. Ideaal om met je kinderen of kleinkinderen gezellig samen een hapje gaan eten.
Bij Lunch Garden kan je terecht voor een lekkere, gezonde maaltijd tegen een betaalbare prijs op ieder ogenblik van de dag. Of je nu langskomt voor een ontbijt, middag- of avondmaal, iedereen vindt zeker zijn gading in het ruime aanbod heerlijke schotels.
Zo staan er traditionele Belgische gerechten op het menu zoals vol-au-vent, balletjes in tomatensaus, of steak met frietjes. Maar je vindt er ook een brede waaier aan salades, pasta-, wok- of grillgerechten.
Maandag 08:30-21:30
Dinsdag 08:30-21:30
Woensdag 08:30-21:30
Donderdag 08:30-21:30
Vrijdag 08:30-22:00
Zaterdag 08:30-22:00
Zondag, feestdagen 11:00-21:30
DE KEUKEN SLUIT EEN HALF UUR VOOR SLUITINGSTIJD
Info
Facilities
Children's menus, Parking, Children's play area, Disabled Access, Terrace, Take-away, Wi-fi, Child friendly
Payment methods
Sodexo Lunch Pass®, American Express, Master Card, Visa, Bancontact, Sodexo Card®
5 persons have written a review about
LUNCH GARDEN TURNHOUT
By sharing your experience, you help users make their choice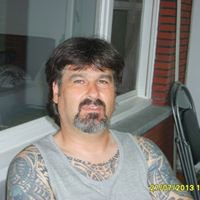 Johnny
Jespers
0 Favorites
1 Review
Reviewed on

05/09/2016
mosselen eten
tot 3x toe heb ik de mosselen moeten wegzetten omdat ze niet te eten waren , ze hadden veel te lang opgestaan en waren zelfs niet 1 keer opgeschud geweest , steeds maar opnieuw aanschuiven en wachten , het personeel heeft geen tijd om te mosselen goed te bereiden omdat ze overal moeten inspringen en dan blijven de mosselen maar op het vuur staan zonder dat er iemand in de buurt de mosselen in de gaten houd .Heb het de 2 de en 3 de keer gezegd tegen de persoon die de mosselen bereide maar nee hoor toch waren ze weer helemaal overgaar en echt niet om op te eten , ze waren als rubber en ze stonken verschrikkelijk, en ze zijn zo lekker als ze goed bereid zijn , echt zonde . heb het dan maar opgegeven en ben naar huis gegaan , ik ga nooit meer mosselen eten in de lunch garden dat weet ik zeker .
Stijn
Van Houtte
0 Favorites
2 Reviews
Reviewed on

16/10/2015
top luxe ontbijt
Afgelopen zondag de eerste maal gaan genieten van een nieuw concept bij Lunch Garden nl. het luxe ontbijt enkel te verkrijgen op zondag. Het concept is simpel, overvloedig en tegen een klein prijsje. Voor een vaste prijs kan je heerlijk genieten van een buffet à volonté voor zowel eten als drinken.Er was veel te veel om op te noemen maar ik doe toch een kleine poging: cava, fruitsappen, koffiekoeken, diverse soorten charcuterie, pannekoeken, spek met eiren, soep,... Ook de bediening was erg goed en alles werd tot op het einde aangevuld. Voor mij zeker iets wat ik terug zou doen.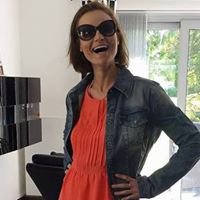 Sophie
Goris
0 Favorites
1 Review
Reviewed on

09/10/2015
Voor ieder wat wils!
Snelle bediening, lekker eten en veel keuze. Meer hoeft het voor ons niet te zijn. De menu's zijn niet te duur en ook al is het een groot gebouw, ik had geen reftergevoel. Ideaal voor een snelle hap na de boodschappen of voor een lunch met de collega's.
emanuela
tasinato
0 Favorites
3 Reviews
Reviewed on

08/10/2015
Simple, good and family-friendly
I visit this restaurant regularly with my family - especially in "all you can eat mussels" season :) The location is convenient, it never feels too busy, the food is simple but tasty with plenty of options, and it's excellent value for money. Kids are well catered for, with special menus and a play area. Highchairs, microwaves and bibs are available for those with a baby. Takeaway is possible, which comes handy for those who realised having spent too much time in the nearby shopping mall and being late to cook for dinner ;-)
Stijn
Van Houtte
0 Favorites
2 Reviews
Reviewed on

02/10/2015
lekkere hap met snelle bediening in een mooie zaal
Laatst samen met enkele collega's gaan eten in de lunch garden te Turnhout. Aangezien we maar een beperkte tijd hebben 's middags was het erg gemakkelijk dat we snel bediend werden waardoor we nog veel tijd hadden om aan tafel te keuvelen. Bovendien was het eten erg smaakvol en ruim voldoende om onze mage te vullen. Qua prijs zijn er weining restaurants die aan deze prijzen kunnen tippen.
Alle beoordelingen van dit restaurant
Close to the restaurant
LUNCH GARDEN TURNHOUT