Info
Facilities
RestoBookings Promotions, Possibility to book real-time, Dogs allowed, Terrace, Brunch, Breakfast, Take-away, Wi-fi
Payment methods
Sodexo Lunch Pass®, Master Card, Visa, Bancontact, Sodexo Card®
13 persons have written a review about
TRANSIT
By sharing your experience, you help users make their choice
An
Nuyens
0 Favorites
1 Review
Reviewed on

11/06/2016
Fijne en zeer vriendelijke ontvangst. Heel...
Fijne en zeer vriendelijke ontvangst. Heel leuke bediening en super lekker menuutje gegeten. Een aangename nieuwe ontdekking.
Wim
Wauters
0 Favorites
1 Review
Reviewed on

02/04/2016
Ontbijt
Gezellig,warm en heel lekker ontbijt!!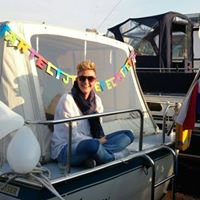 Desiree
Guijt Jonker
0 Favorites
1 Review
Reviewed on

24/02/2016
Zoals het hoort
Hartelijk ontvangst door de eigenaren. Weekendje antwerpen geweest en je moet hier ontbijten. Wil je ongedwongen van je ontbijt genieten dan is dit the place to be. Wat je maar kan bedenken staat op tafel en voor de prijs hoef je het niet te laten. Beter hier dan een suf ontbijt op je Hotel. Dank en tot de volgende keer. Ps nemen we de paraplu weer mee terug haha. Groetjes Theo en Desiree (de Chef)
Guy
Van den Houdt
0 Favorites
1 Review
Reviewed on

09/11/2015
Een wauw ervaring
al bij het betreden van het restaurant voelden we ons op ons gemak door het warme welkom ,alsof we uitgenodigd waren bij vrienden Het aperitief , de zeer lekkere soep en de gesmaakte chocolademousse overtrof onze verwachtingen. De zeer goed diverse uitgezochte keuze van de 4 hoofdschotels was gewoon zeer goed. Dit alles met een lekker wijntje en tegen een faire prijs. Kortom, een aanrader. We komen hier zeker nog terug met onze kameraden. Guy& Patsy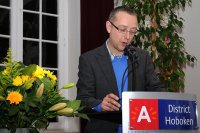 Stefan
Hameau
1 Favorites
39 Reviews
Reviewed on

09/09/2015
Kwaliteit
Lekker eten en een zeer vriendelijke bediening. Deze mensen verdienen het bezoek van veel levensgenieters.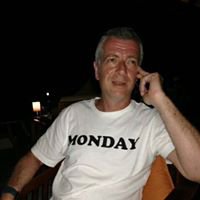 Bedankt voor alle reviews , en hopelijk tot binnenkort. Ria & Daniel
Armand
Mertens
0 Favorites
1 Review
Reviewed on

21/06/2015
Een leuk begin van een nieuwe dag
Zijn er gaan ontbijten net voor ons vertrek voor een driedaagse in Frankrijk. Zeer uitgebreid ontbijt, lekkere verse broodjes en croissants. Ruime keuze aan beleg en nog een roereitje er bovenop. De zeer vriendelijke bediening bracht ons direct in vakantiestemming. Bij ons vertrek werd nog gevraagd of we de koffiekoekjes wilden meenemen voor onderweg !!!!! Als dat geen goede service is. Gaan bij gelegenheid er zeker nog eens ontbijten. Groetjes Armand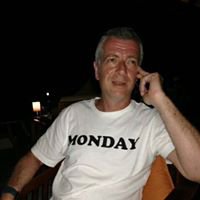 Dag Armand, Bedankt voor zo'n aangename commentaar. Tot binnenkort. Ria &Daniel
Georges
Blinder
0 Favorites
2 Reviews
Reviewed on

10/04/2015
Buitengewoon lekker!
Heerlijke verse gerechten! Heel aangename en vriendelijke bediening!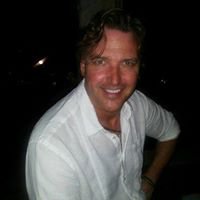 Walter
Callebaut
0 Favorites
1 Review
Reviewed on

29/01/2015
Gewéldig lekker en krakend vers!!!
Vanmiddag bij 'Transit' geweest. Altijd weer een super ervaring! Eerst een met-liefde-gemaakte Gin Tonic 'méditerranée' (met thijm!) gedronken, en daarna heerlijk smullen van een ciabatta met veel extra groentjes erbij. Transit is een echte aanrader! Ik hoop dat de vele bezoekers aan de eetgelegenheden op de Marnixplaats ook eens achter 't hoekje gaan kijken ... om zich daar te laten verrassen door Ria & Daniel!
Gary
Michiels
0 Favorites
2 Reviews
Heel lekker
Telkens ik er ga weet men mij te verassen met een heel lekker slaatje
moi
je
0 Favorites
1 Review
Top
Wij komen zeker terug
Alle beoordelingen van dit restaurant
{{labels['BookingsModuleModule.reservation.header']}}
{{labels['BookingsModuleModule.reservation.header.restoathome']}}
{{labels['BookingsModuleModule.book.title']}}
{{businessName}}
{{labels['BookingsModuleModule.book.title.restoathome']}}
{{businessName}}
---
{{labels['BookingsModuleModule.error.message']}}
Close to the restaurant
TRANSIT