Desire De Lille
Schrijnwerkersstraat
14-18
About this restaurant
Very Important Pancakes
De lekkernijen van Désiré De Lille zijn er echt voor iedereen. En dat kunnen we bewijzen ook. Naast jonge gezinnen met vrolijke kinderen, hongerige studenten en verliefde oudere koppeltjes mochten wij al heel wat BV's in onze tearoom verwelkomen. Die mooie herinneringen willen we graag met jullie delen. Bekijk hier de foto's van onze VIP's, of Very Important Pancakes.
Info
Facilities
Terrace
Atmosphere
Authentic surroundings
Payment methods
Sodexo Lunch Pass®, Sodexo Card®
2 persons have written a review about
DESIRE DE LILLE
By sharing your experience, you help users make their choice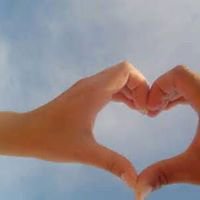 Nicole
Dufait
0 Favorites
1 Review
Reviewed on

07/03/2016
Niet zo positief
Bij Desire de Lille geweest in Antwerpen op een zaterdagnamiddag met bezoekers die de stad niet kennen maar die de naam hadden gezien in een must-do in Antwerpen artikel. Grote tegenvaller. De dienster was onvriendelijk en totaal onpersoonlijk (is normaal want het is daar een fabriek), de geflambeerde pannekoek was een pak deeg in een chemische brol appelsiensaus met 2 bollen vanille ijs met een verdachte smaak (logisch als ik achteraf de bakken met ijs zag staan in de keuken). De pannekoek was totaal niet goed gebakken. Zelfs de koffie trok op niets en een toiletbezoek kost nog eens 0,40 cent per persoon extra. Niets charmant aan deze zogezegde must-do in Antwerpen. Bovendien stonden er in de keuken enkel studenten die volgens mij niets van bakken en braden kenden. Niets positief.
Christophe
Knuysen
1 Favorites
2 Reviews
Altijd lekker, snelle en vriendelijke bediening...
Altijd lekker, snelle en vriendelijke bediening, gezellig tuinterras in de zomer. Ik kom hier vooral voor de foorspecialiteiten.
Alle beoordelingen van dit restaurant
{{labels['BookingsModuleModule.reservation.header']}}
{{labels['BookingsModuleModule.reservation.header.restoathome']}}
{{labels['BookingsModuleModule.book.title']}}
{{businessName}}
{{labels['BookingsModuleModule.book.title.restoathome']}}
{{businessName}}
---
{{labels['BookingsModuleModule.error.message']}}
Close to the restaurant
DESIRE DE LILLE