Info
Payment methods
Master Card, Visa, Bancontact
8 persons have written a review about
MATTY
By sharing your experience, you help users make their choice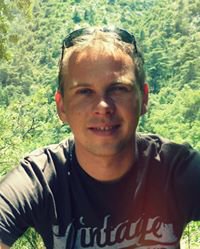 Kris
Moens
0 Favorites
1 Review
Reviewed on

27/04/2015
Ongedwongen sfeer en een geweldige keuken
We waren hier voor de derde keer en ook nu was het top! De bediening is zeer vriendelijk en ongedwongen en de gerechten top. We namen ook nu het 4-gangenmenu dat regelmatig wisselt (58 euro). De ingredienten zijn kraakvers, van een heel goede kwaliteit en perfect bereid. Gastronomie van een hoog niveau.
Cees
Kazelaers
0 Favorites
2 Reviews
Heerlijk
Alles in restaurant Matty was heerlijk. De ontvangst was zeer aangenaam en vriendelijk, en de bediening was ongedwongen en vlot. Het eten was zeer culinair en van een zelden gezien hoog niveau. De smaken waren tiptop in orde, de porties mochten voor mij wel wat groter zijn. Mooi en gezellig interieur.
Thierry
Braine
10 Favorites
20 Reviews
goed restaurant. Niet goedkoop ca 75/persoon...
goed restaurant. Niet goedkoop ca 75/persoon
Kathy
Simons
0 Favorites
3 Reviews
Bib gourmand waardig Knap interieur, kwalitati...
Bib gourmand waardig Knap interieur, kwalitatieve producten en gedreven mensen
Yves
Bekaert
1 Favorites
7 Reviews
Waarlijk een aanwinst voor de Antwerpse restaur...
Waarlijk een aanwinst voor de Antwerpse restaurantscène, dit prachtig ingerichte restaurant in de Brederodestraat. Na een hartelijke ontvangst door een bijzonder attente gastvrouw, werd ons een etentje aangeboden dat onze nochtans hoge verwachtingen ruimschoots inloste. De creativiteit, ingrediëntenkeuze en presentatietechniek van de chef maakten grote indruk, evenals de bijzonder geslaagde wijnkeuze bij elk gerecht. Bovendien wordt it alles nog gekenmerkt door een uitstekende prijs-kwaliteitverhouding die ik nog maar zelden heb meegemaakt. Ik zou niet zeggen 'Allen daarheen', want anders wordt het haast onmogelijk om er nog een tafel te reserveren, maar voor de fijnproevers onder ons, toch maar zeker es proberen, restaurant Matty verdient jullie aanwezigheid.
Werner
Govaerts
0 Favorites
4 Reviews
Vanmiddag geluncht bij Katrien en Matty. Ongelo...
Vanmiddag geluncht bij Katrien en Matty. Ongelooflijk. Onvoorstelbaar. Fijn fijn fijn. Matty is ongetwijfeld een visliefhebber, maar dat zijn wij zelf ook. En hij bereidt die overheerlijk. Gaar, maar niet te. Op smaak gebracht met fijne sausjes en begeleid door precies voldoende groentjes en enkele sneetjes vers stokbrood. Achter de doodgewone gevel van de Brederodestraat schuilt een modern interieur, met luxueuze en comfortabele stoelen, verbijsterend veel lichtinval, en waarvan de strakke vormen enigszins verzacht worden door een kunstige luchter maar ook door de smaakvolle achtergrondmuziek. Hou het aub geheim, maar dit adresje is the place to be 's middags!
Phil
De cleene
0 Favorites
8 Reviews
Een beetje verrassend verborgen naast de parkin...
Een beetje verrassend verborgen naast de parking van de AVA ligt verscholen achter de authentieke deur van een net herenhuis een oase van licht en goede smaak. Op het ogenblik dat wij er waren was de tuin volop in aanleg, ook dit stukje restaurant oogde veelbelovend, het zou maar een kwestie van weken zijn dat ook deze inzetbaar is. Het huisaperitief lieten we aan ons voorbij gaan voor een frisse pils, de kaart oogde verzorgd, redelijk geprijsd en smakelijk origineel. Het dagmenu was werkelijk een 'offer you can't refuse': een half kreeftje met salie gevolgd door kalfslende met kort aangebakken asperges. Dit alles aan de vooroorlogse prijs van 25 €, zelfs een koffie behoorde tot dit arrangement! Een keuze wit én rood drong zich op, geen probleem, een zestal mooie wijnen worden ook per glas aangeboden, aan erg democratische prijzen. De kreeft was kraakvers, overheerlijk, perfect gekruid, beter hadden we toch dat 'slabbertje' aangenomen, geen stukje van dit beest bleef onaangeroerd. Ook het vlees was top, lichte nuances van verse dragon met asperges van kwaliteit AAA, een modelgerechtje! Ongelooflijk dat hier op een middag niet meer volk zit, we sloten af met een lekkere koffie met huisgebak, inclusief 2 pils en 4 glaasjes wijn klokten we af voor zo'n 80 Euro voor z'n tweeën. Ik zou niet weten waar in Antwerpen je deze prijs/kwaliteit nog kan vinden, alle suggesties welkom!
Greet
Royers
0 Favorites
1 Review
Gezellig tafelen en lekker eten. De kok kent...
Gezellig tafelen en lekker eten. De kok kent zijn vak en de gastvrouw is vlot en aangenaam. Lunchmenu aan te bevelen alvorens een shoppingtrip in Antwerpen te starten of een shoppingdag af te sluiten met een verfrissend, dagvers etentje.
Alle beoordelingen van dit restaurant
Close to the restaurant
MATTY