About this restaurant
Si vous cherchez un restaurant italien à Uccle : Loggia dei cavalieri est le bon choix ! Installé dans une maison bruxelloise classée datant du seizième siècle, Loggia dei cavalieri signifie « vieille demeure » en italien. Nous vous accueillons donc dans un cadre authentique pour vous faire découvrir la délicieuse gastronomie italienne.

Le goût du soleil

Notre carte, qui change tous les mois, vous propose une cuisine raffinée et délicate réalisée avec des produits frais, typiques de la péninsule. Des plats parfumés à la truffe ou au pesto aux filets de bœuf sauce barolo en passant par nos délicieux poissons méditerranéens, vous découvrirez des saveurs uniques et gorgées de soleil. Nos suggestions proposent en outre un choix d'antipasti, de plats et de desserts supplémentaire.

Ouvert du mardi au vendredi de 12h à 14h30 et de 18h30 à 22h. Samedi : de 18h30 à 22h. Dimanche : de 12h à 14h30.
Info
Facilities
Party Room, Possibility to book real-time, Private room, Live music, Parking, Dogs allowed, Disabled Access, Terrace, Take-away, Wi-fi, Child friendly, Meeting, Vegetarian menu
Atmosphere
Rustic, Authentic surroundings
Payment methods
Maestro, Master Card, Visa, Bancontact
7 persons have written a review about
LOGGIA DEI CAVALIERI
By sharing your experience, you help users make their choice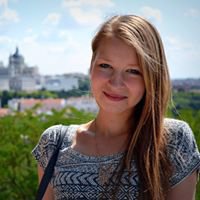 Elena
Putiatina
0 Favorites
1 Review
Reviewed on

29/03/2017
Très beau restaurant et super cuisine !
On était venus manger là-bas avec mon amoureux. Service impeccable et le personnel très aimable ! La cuisine est top et le chef est très à l'écoute. Chouette soirée dans un cadre agréable et cosy. Je recommande !
Serge
BROUILLARD
0 Favorites
1 Review
Reviewed on

20/03/2017
En fait ni satisfait, ni mécontent. Au rayon...
En fait ni satisfait, ni mécontent. Au rayon positif, la cuisine est excellente, et c'est le principal. Mais à côté de cela, le service était assez lent (et il n'y avait que 3 tables), il ne faisait pas très chaud malgré le feu ouvert, le service à table un peu amateur, et l'ambiance à la limite d'une veillée mortuaire, malgré la musique de fond. La carte des vins n'est pas digne des mets proposés.En résumé, bravo pour la cuisine, mais le reste est à améliorer.
Andreas
Rosseel
0 Favorites
1 Review
Reviewed on

25/10/2016
Ensoleillée et authentique....
Quelle belle découverte cet petit restaurant italien, bien située au centre d'Uccle, à deux pas du Parc de Wolvendael ! Il offre une carte raffinée où les produits italiens sont travaillés. On aime leur Fegato alla veneziana, Linguine alle vongole et, bien sûr, Tagliolini ai tartufo. Le cadre sympa au décor de Venise, le service chaleureux.
victoire
schoofs
0 Favorites
1 Review
Reviewed on

17/08/2016
super découverte
du cadre au dessert c'était magique...... des plats savoureux, un cadre magnifique à Bruxelles (petite maison du 16 ième sièle) un service charmant je conseille les suggestions ;-)
Alle beoordelingen van dit restaurant
{{labels['BookingsModuleModule.reservation.header']}}
{{labels['BookingsModuleModule.reservation.header.restoathome']}}
{{labels['BookingsModuleModule.book.title']}}
{{businessName}}
{{labels['BookingsModuleModule.book.title.restoathome']}}
{{businessName}}
---
{{labels['BookingsModuleModule.error.message']}}
Close to the restaurant
LOGGIA DEI CAVALIERI