6 persons have written a review about
'T GANZENNEST
By sharing your experience, you help users make their choice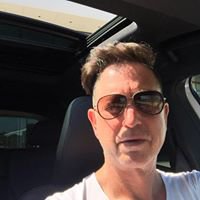 Yves
De Bruyn
0 Favorites
1 Review
Reviewed on

03/07/2016
Onvoorstelbaar
Het is gewoon onvoorstelbaar dat de eigenares zelf, de klanten buitenzet op eem zaterdagavond om 23:00 uur. Er waren nog 4 tafels in het restaurant die nog graag iets wildem bestellen, maar de ober werd verboden om nog iets te schenken. Eigenaars hebben een beetje hoogheidswaanzin gekregen! Een schande in de Kempense gastronomie!!!!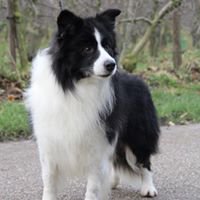 Gunther
Geeraerts
0 Favorites
2 Reviews
Reviewed on

08/12/2015
Matige service , goede prijs kwaliteit
Eten is dik in orde , ook grote hoeveelheden Je hebt wel het gevoel dat alles snel moet gebeuren, bv onze aperitief was nog niet half op of men kwam al met de eerste wijn , beetje opdringerig vond ik Beetje een fabrieks instelling , alles rap , rap Weinig finesse in het eten , geen harte quisine , maar ja voor deze prijs ook moeilijk
Cindy
Van Kesbeeck
1 Favorites
3 Reviews
Aanrader
Heel lekker en verzorgd. Zeer vriendelijke mensen. Echt wel een ster waard. We zijn al dikwijls geweest, en altijd zeer verrast. Om te reserveren toch wel enkele weken op voorhand. Zeer snel volzet.
sandra
marien
0 Favorites
11 Reviews
Lekkere keuken, normale porties. We hebben...
Lekkere keuken, normale porties. We hebben suggestiemenu besteld maar wilden hoofdgerecht en dessert veranderen, dit vormde geen enkel probleem omdat we de drukte voor waren. Uitgebreide en wijnkaart. Goede prijs/kwaliteit verhouding. Bediening was vriendelijk maar bij elke gang werd er door meerdere garcons gevraagd of het lekker was. Nu vind ik die extra aandacht normaal fijn maar dit werd soms wel een beetje te veel gevraagd. Geen aparte ruimte rokers/niet rokers is wel een minpunt en heel rumoerig bij volle zaal.
Gunther
Heyvaert
1 Favorites
6 Reviews
Dit restaurant heeft een aangenaam gezellig...
Dit restaurant heeft een aangenaam gezellig knus landelijke inrichting. Het eten en de wijnen zijn op niveau en de service was aangenaam verzorgd. Kom ik zeker terug... prijs/kwaliteit
Alle beoordelingen van dit restaurant
Close to the restaurant
'T GANZENNEST