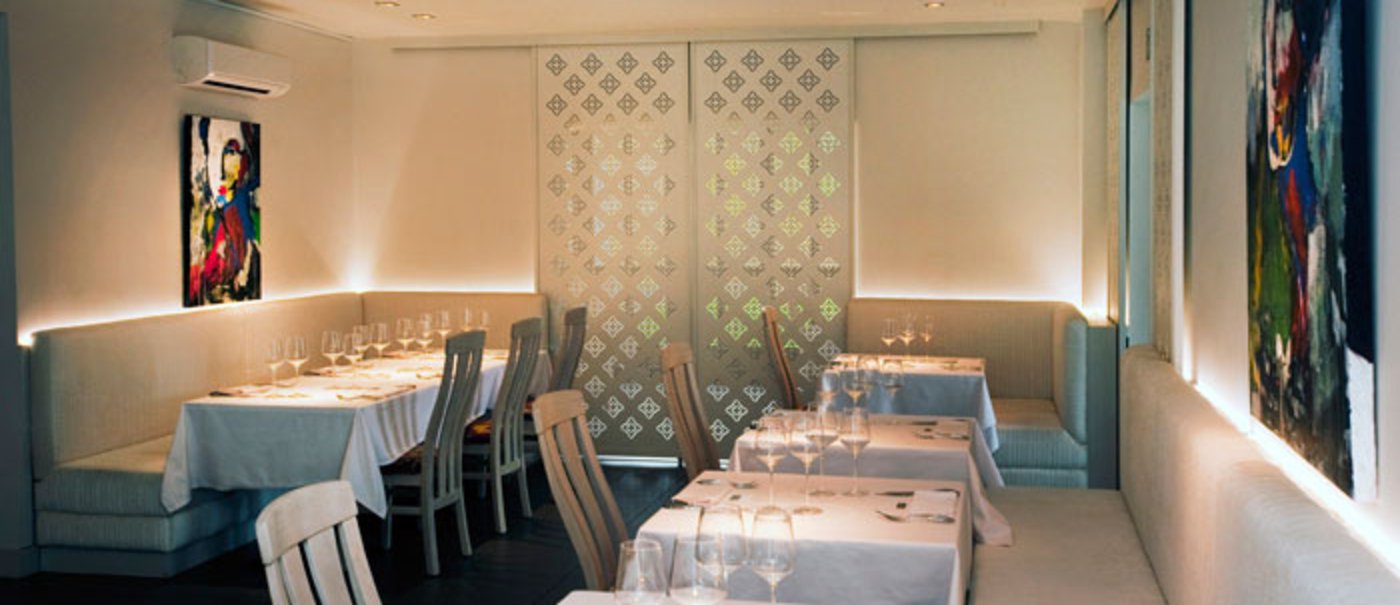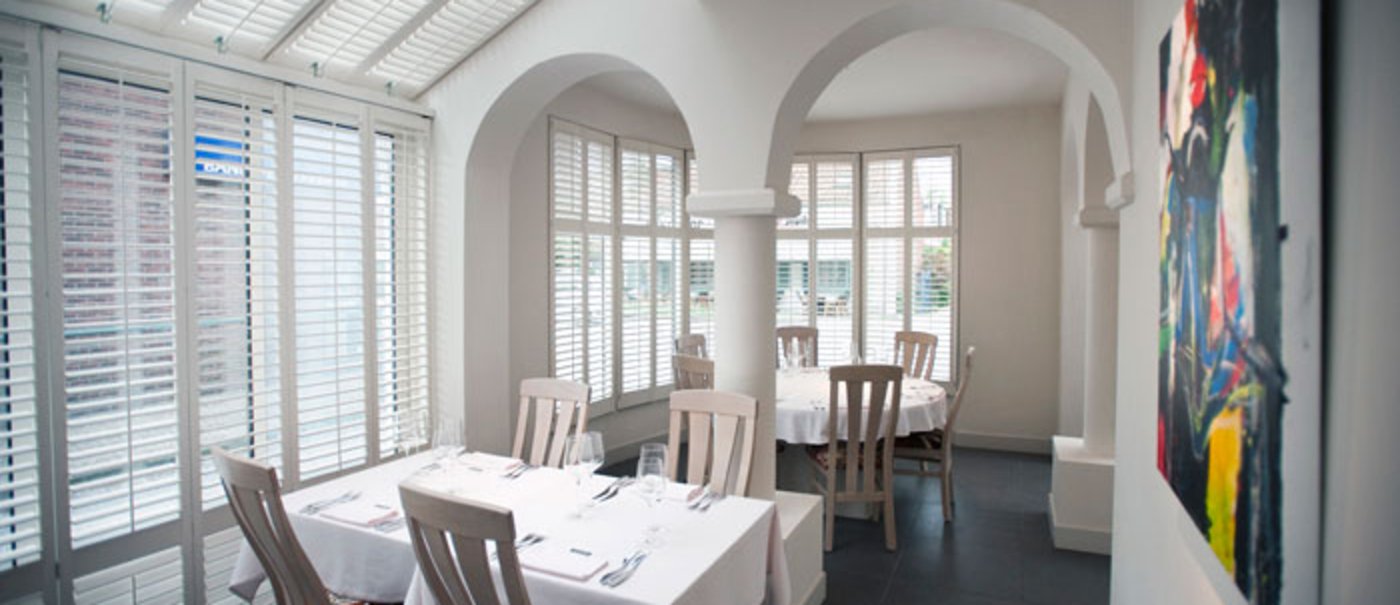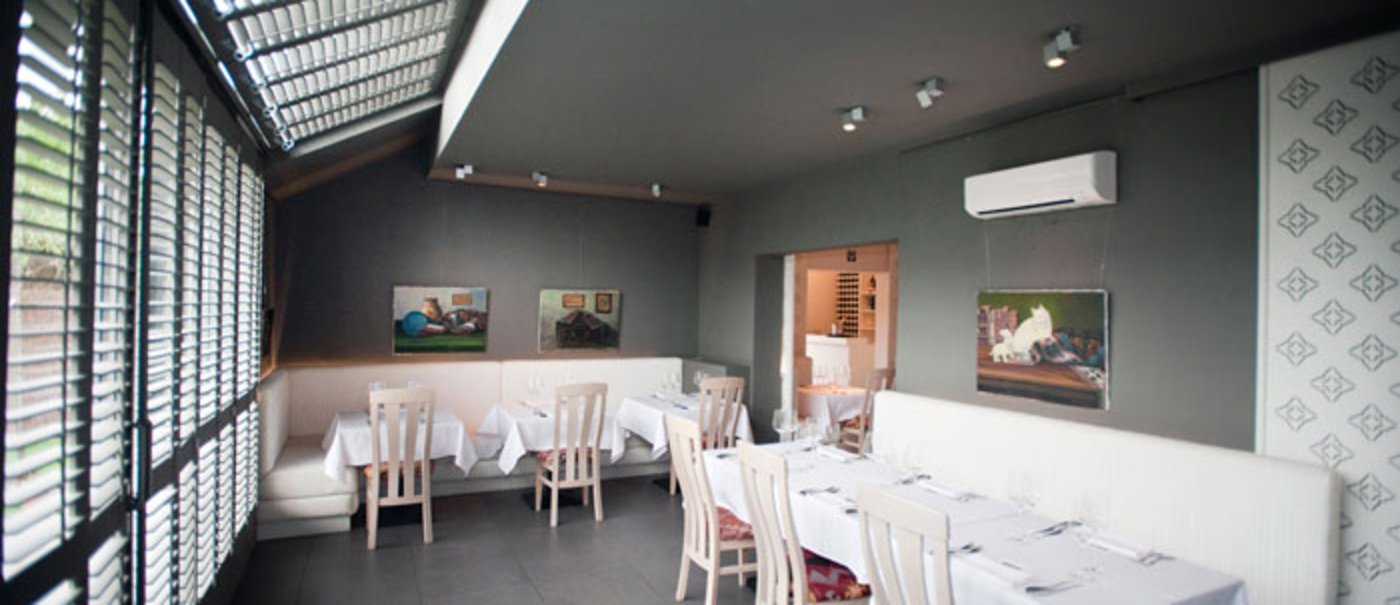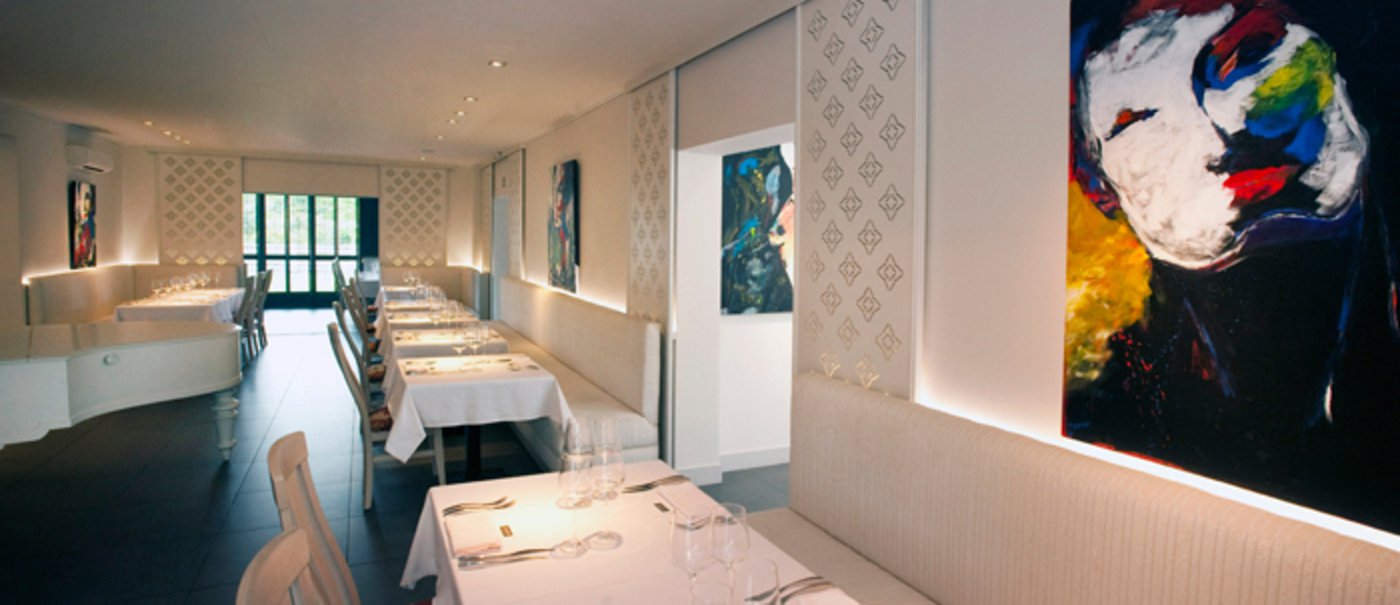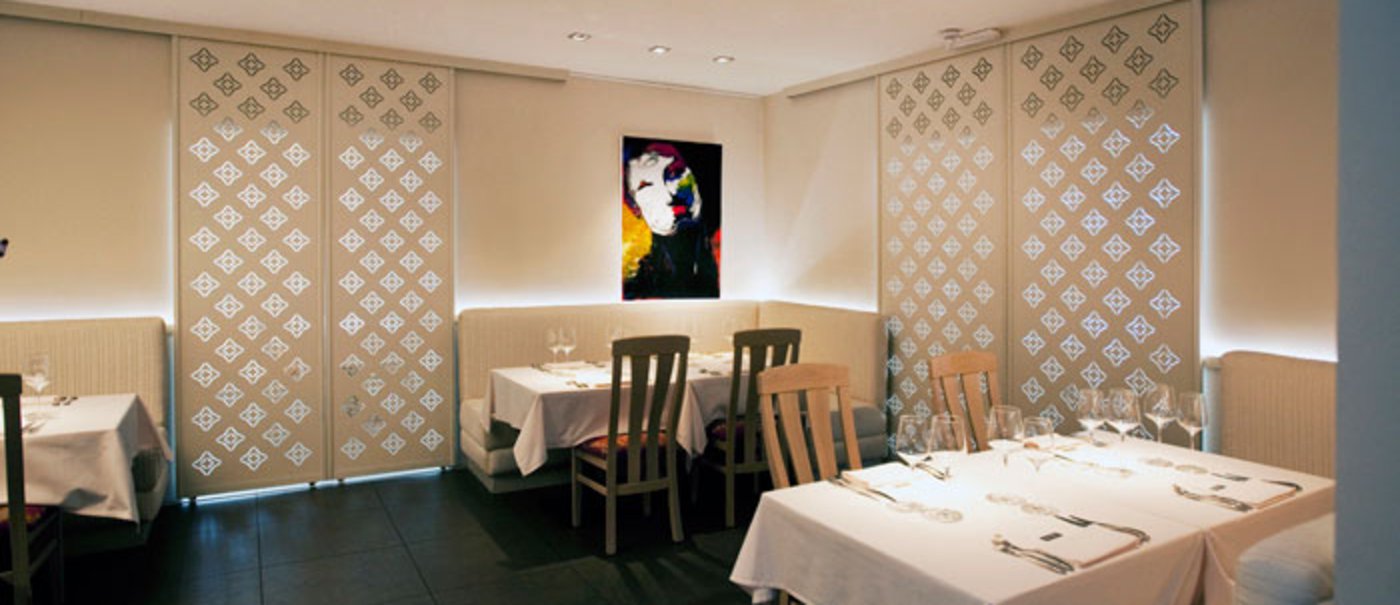 Seven Hill Fine Cuisine & Art
Info
Facilities
RestoBookings Promotions, Private room, Children's menus, Live music, Winter garden, Parking, Air conditioning, Terrace, Garden, Take-away, Wi-fi, Cooking workshop
Atmosphere
Contemporary surroundings, Jazz&Blues, Loft
Payment methods
Master Card, Visa, Bancontact
12 persons have written a review about
SEVEN HILL fine cuisine & art
By sharing your experience, you help users make their choice
Conny
De Jager
0 Favorites
3 Reviews
Reviewed on

05/06/2016
Verrassend !
In de restaurantweek dit restaurant uitgeprobeerd, wat een heerlijke verrassing! Vriendelijke bediening, goede uitleg van wijnen en wat er op de heel mooi opgemaakte bordjes ligt. De wijnkaart is voor elk wat wils en democratise prijzen, sommige wijnen ook per glas verkrijgbaar ( buiten de huiswijn ) prettig als je metgezel liever een biertje drinkt ( daar zou wat meer keuze in mogen ) Ons menu had als verrassing nog een extra gang, neem de tijd in dit restaurant en geniet van eten waar je gelukkig van wordt..wij komen zeker terug!
Dirk
Vaerten
0 Favorites
1 Review
Een aanrader
Op 11-11-2014 met een groep van 20 personen echt genoten.. Lekkere wijnen,uitstekende gerechten,een vriendelijke ontvangst aangevuld met een leuke verrassing.
Paul
0 Favorites
1 Review
Verplichteens iets anders
Verplicht lekker eten mooie gerechten perfecte bediening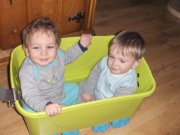 Tim
Lissens
0 Favorites
1 Review
Heerlijk avondje uit
Goede ontvangst, aangename sfeer, fijne omgeving, schitterende service, heerlijke gerechten, een culinaire ontdekkingsreis, kortom de moeite om (nog) eens een bezoekje te brengen!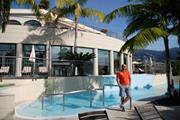 Nicolae
Baboi
0 Favorites
1 Review
perfect wedding party
We held our wedding party (40 pers.) at Sevenhill and it was organized very professionally by Bart. And in the evening of June 1st, everything was just perfect: quality of the food was excellent, service was extremely prompt and friendly and the restaurant was beautifully arranged for us. All our guests enjoyed the evening. Thank you Sevenhill and see you soon!
caroline
mornie
1 Favorites
1 Review
Ontdekken & genieten
Hartelijk onthaal, wat al een uitstekend begin was voor onze culinaire ontdekkingstocht doorheen de Turkse keuken. De bediening was zeer in orde en zelfs informatief verrijkend ivm de Turkse cultuur wat dan ook perfect aansloot bij onze ontdekkingstocht die avond. De ober had ons een paar prima suggesties aanbevolen, die we ten zeerste konden appreciëren. Als je eens culinair en verfijnd wil genieten van de Turkse keuken, dan is Seven Hill zeker een aanrader! Bedankt voor de aangename avond & tot weerziens!
Anita
0 Favorites
1 Review
een ottomaanse ontdekking in Kasterlee !
een ottomaanse ontdekking in kasterlee in een mooi kader met supervriendelijke bediening ! Een " must " voor je cultuur.
Monique
0 Favorites
2 Reviews
zeer goed
Verplicht Een aanrader voor eenieder die houdt van de Turkse keuken. Lekker eten, gezelige sfeer en een uitstekende bediening.
Vicky
Gwosdz
0 Favorites
1 Review
Het zat al goed bij de ontvangst, deze was...
Het zat al goed bij de ontvangst, deze was aangenaam en persoonlijk. We kozen voor de mix van warme mezze als voorgerecht, ook al had ik mijn twijfels bij de gegrilde kalfsleverblokjes en het pannekoekje van courgette....maar de selectie was subliem. De blokjes kalfslever waren kruidig, licht en alhoewel ze een duidelijk afsmaak van lever hadden, waren ze heerlijk lekker. De pannenkoekjes van courgette waren ool absoluut smaakvol en smaakten naar meer. Als hoofdgerecht koos ik de kip met vijgen. Een combinatie van zeer zoet, krokant door de walnoten en scherp door de peper...prachtige combinatie. Voor een dessert was er geen plaats meer :-(... Het was alleszins een menukaart die uitnodigde naar terugkomen en dat zullen we zeker doen.
Ivan
Bogaerts
0 Favorites
1 Review
Wauw wauw en nog eens wauw.... Als wekelijkse...
Wauw wauw en nog eens wauw.... Als wekelijkse restaurantbezoeker en sterrenschuimer is dit zeker een aanrader.... De prachtig ingerichte zaak de uitstekende bediening en gastvrijheid.... Kortom uw smaakpupillen kunnen hier ten top genieten.... De life sfeermuziek maakt het plaatje compleet.... Sevenhill team doe zo verder jullie zijn voor mij een sterrentip... Groeten Ivan Bogaerts
Alle beoordelingen van dit restaurant
Close to the restaurant
SEVEN HILL fine cuisine & art