About this restaurant
Welcome to the restaurant Cromwell !
Info
Facilities
Children's menus, Dogs allowed, Terrace
Payment methods
American Express, Diners Club, Master Card, Visa
15 persons have written a review about
CROMWELL
By sharing your experience, you help users make their choice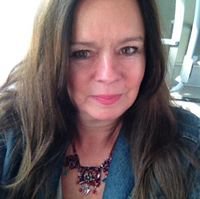 Nina
Aerts
0 Favorites
1 Review
Reviewed on

25/09/2016
Arrogante en onbeleefde kelner
Gisterenavond zouden mijn partner en ik een deert gaan eten op het terras van dit restaurant. Toen we aan de kelner de kaart vroegen gooide hij het hoofd in de nek en blies zeer luid van verontwaardiging. Het was zo over the top dat we eerst aan een grap dachten... minuten later werd de kaart vanop een meter afstand tussen ons op tafel gegooid... ondertussen kwam er een persoon aan een ander tafeltje zitten en een gezelschap van 6 aan nog een ander... Aan dat gezelschap riep hij : ik hoop dat jullie veel tijd hebben? en maakte duidelijk dat hij niet van plan was in beweging te komen. De persoon alleen stond recht en ging zeer ostentatief op het terras van de aanpalende concurrentie zitten. Na een tijdje zijn wij ook weggegaan. Ongelooflijk!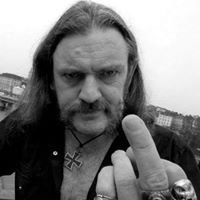 Yves
Verduyckt
0 Favorites
1 Review
Reviewed on

22/06/2016
Lekker gegeten,goeie service en zeker een aange...
Lekker gegeten,goeie service en zeker een aangenaam en sympathiek werkvolk. Dikke duim voor iederéén, . Groetjes ...team TDN .de neef engineering
patrick
monteyne
0 Favorites
1 Review
Reviewed on

21/06/2016
aanrader in oostende
steeds vriendelijk onthaal door zaakvoerder & medewerkers dagverse produkten en suggesties die men niet kan weigeren aanbevolen : vers gepelde garnalen & visgerechten die elk dag volgens de vangst kunnen aangevuld worden Dessert :sabayon met vers fruit Ligging : super op het wapenplein, terras is ruim &gezellig in de zomer & op zomerse avonden ook Lunch tijdens de week is aanrader ,eerlijke prijzen & topkwaliteit Groepsmenu kan ook gevraagd worden voor kleine groepjes Patrick ,44 jaar Jabbeke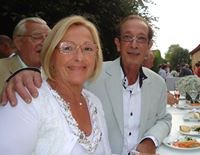 Rita
Leys
0 Favorites
1 Review
Reviewed on

15/04/2015
lekker
heel lekker zalig op terras maar 8,70 voor chaudfontaine van 1l wel te duur
Sjaal
Sjaaltje
0 Favorites
2 Reviews
super
Genoten van elk gepresenteerd bord.
henk
van kampen
0 Favorites
2 Reviews
wat viel dat tegen!
Niet origineel en saai menu
Ilse
Appelmans
95 Favorites
1 Review
Ilse
Als ik naar Oostende kom kan ik het me niet laten om langs te gaan bij de Cromwell het eten is er heerlijk en ook een vriendelijke bediening dat is toch ook wel belangrijk 😉
Jean-Pierre
Leb
2 Favorites
8 Reviews
Excellent rapport qualité/prix
C'est notre restaurant préféré d'Ostende. Nous n'avons jamais été décu. Produits frais et diversifiés.
Jean-Claude
Bourdouxhe
13 Favorites
15 Reviews
Belle carte proposant de nombreux plats de...
Belle carte proposant de nombreux plats de poissons.Produits frais,belle cuisson et assaisonement parfait.Accueil en Français,patron toujours présent et à l'écoute de la clientèle.Terrasse ensoleillée sur une place vivante et animée.
christine
callewaert
15 Favorites
16 Reviews
We zijn hier per toeval belandt op woendsdagavo...
We zijn hier per toeval belandt op woendsdagavond. Vriendelijk onthaal en bediening. Ondanks een volgeboekt restaurant toch een vlotte bediening. Het eten was lekker en het restaurant heeft een goede prijs- kwaliteit verhouding.
Alle beoordelingen van dit restaurant
Close to the restaurant
CROMWELL