Would you like to book this restaurant?

This restaurant is not yet online bookable through Resto.be

Send a message, the restaurant will contact you as soon as possible
Très bien manger ...mais oui il y a un mais !!!
C'est vrai que nous avons tres bien manger .....Seul Bemol puisque vous payer directement a la commande ....vous n'avez plus envie de re faire la file pour un dessert-un café !!! Le client (Moi et ma compagne) sort un peu déçu et le patron passe a coté de 2 desserts et 2 cafés ...Dommage !!!!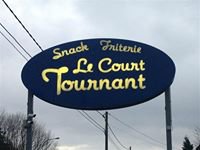 Bonjour cher monsieur , nous avons tenu votre remarque ! et avons arrangez le problème en permettant de venir nous demander après votre repas un surplus sans devoir faire la fille bien à vous :)
SUPER!!!
Sur le pouce ou plus copieux on y mange des produits fait maison avec beaucoup de goût . Le cadre cottage d une remarquable propreté et le service rapide donne l envie de venir passer un moment de pur bonheur à un prix très doux . La terrasse a l entrée du bois,la plaine de jeux , le vaste parking et la sympathie du personnel très prévenant donne à ce snack -restaurant l étoffe d une grande maison. À recommander sans aucun doute 😃👍
All reviews of this restaurant