About this restaurant
Al meer dan 35 jaar kunt u in het no-nonsense restaurant "Las Manas" terecht voor een tof etentje onder vrienden of met de familie. Proef ondermeer de beste paëlla van België en allerhande Spaanse specialiteiten en tapas. Op de uitgebreide wijnkaart vindt u uitsluitend Spaanse wijnen terug, en dit aan heel democratische prijzen! De bediening is erg vlot en bovendien staan Miguel en Rayco(zoon) steeds klaar om u met raad en daad bij te staan. De live muziek krijgt u er dan weer gratis bij! Daarnaast zorgt ook de televisie af en toe voor extra sfeer… (bijvoorbeeld tijdens voetbalmatchen of andere evenementen). Een echte aanrader voor wie graag eens de bloemetjes buiten zet!


Info
Facilities
Possibility to book real-time, Live music, Parking, Air conditioning, Dogs allowed
Atmosphere
Authentic surroundings
Payment methods
Sodexo Lunch Pass®, American Express, Diners Club, Master Card, Visa, Bancontact, Sodexo Card®
32 persons have written a review about
LAS MANAS
By sharing your experience, you help users make their choice
GUY
VAN IMMERSEEL
0 Favorites
12 Reviews
Reviewed on

16/04/2017
family well runned resto ....
family well runned resto .
Koen
De Clercq
0 Favorites
3 Reviews
Reviewed on

05/07/2016
Wij stonden op het bevestigde uur aan het resta...
Wij stonden op het bevestigde uur aan het restaurant en het bleek gesloten. Knap werk. Een rit voor niks + trotseren van de files richting Antwerpen. Op en top professioneel !
Eddy V.
Vereecken
0 Favorites
1 Review
Reviewed on

11/06/2016
zeer lekker voor een lunch , genoeg en personee...
zeer lekker voor een lunch , genoeg en personeel erg vriendelijk
Brigitte
Temmerman
8 Favorites
8 Reviews
Reviewed on

12/09/2015
Lekker eten en goede bediening
Lunchmenu was lekker en prijskwaliteit zeer goed. Zeker voor herhaling vatbaar.
Nathalie
De Baets
0 Favorites
2 Reviews
Reviewed on

18/05/2015
te duur voor wat het is, gerecht bevatte véél...
Bij het aperitief werd ongevraagd een bordje met enkele sneetjes parmaham gebracht. Achteraf op de rekening, werd hiervoor 10 euro aangerekend. Een half uur heeft het geduurd vooraleer we de menukaart kregen. Dan nog een heel lange tijd vooraleer het eten kwam. De päela was één en al zand! Schaalvruchten zijn niet gespoeld geweest vóór de bereiding. We gaan er in ieder geval niet meer terug!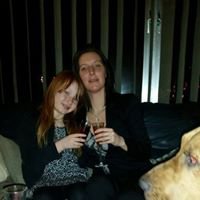 Kelly
van der Vorst
0 Favorites
1 Review
Reviewed on

15/05/2015
super
Sfeer was schitterend,bediening was top en heel vriendelijk en veel en lekker eten.het was de eerste keer en zeker niet de laatste keer!
Julie
Thonnard
6 Favorites
139 Reviews
Super!
Super toffe spaanse sfeer, heerlijke keuken, een aanrader!
Maarten
Knippenberg
1 Favorites
5 Reviews
Exotische Vaste Waarde
Kan behoorlijk druk zijn maar fantastische kaart en lekkere verse vruchtencocktails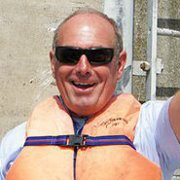 Marc
Slosse
0 Favorites
2 Reviews
RESTAURANT MET ALTIJD AMBIANCE
Zeer leuk restaurant om met een aantal vrienden te gaan eten , keuken is uitstekend, verse producten en snelle bediening.
nathalie
meyvisch
68 Favorites
58 Reviews
zonder enige twijfel wie van tapa's houd en...
zonder enige twijfel wie van tapa's houd en van stad moet hier zijn geweest,steeds aparte volkse sfeer en altijd even druk en gezellig kortom zalig voor met een hoop vrienden en of familie er naar toe te gaan,reservatie kan wel maar moet wel met een spaanse korrel zout orden genomen ,maar er zijn ergere dingen,laat maar aan hem over wat je wil eten,zeg gewoon wij willen wt tapa's eten en de rest komt zo naar julie toe ,en wees gerust het feest kan beginnen,de INKTVIS is zo lekker en eindelijk is niet gefrituurd,amai leuk lekker en op en top antwerps met vele spaanse invloeden !!!place to be !!!!!
Alle beoordelingen van dit restaurant
{{labels['BookingsModuleModule.reservation.header']}}
{{labels['BookingsModuleModule.reservation.header.restoathome']}}
{{labels['BookingsModuleModule.book.title']}}
{{businessName}}
{{labels['BookingsModuleModule.book.title.restoathome']}}
{{businessName}}
---
{{labels['BookingsModuleModule.error.message']}}
Close to the restaurant
LAS MANAS