About this restaurant
Chez Montaigne, on brunch, on déjeune , on dîne dans une ambiance agréable et décontractée.
Chez Montaigne on contemple deux très belles œuvres de l'artiste contemporain belge Jean-Luc Moerman.
Chez Montaigne on emporte de beaux produits comme les confitures de Carla, les foie gras de Vidal, les pâtes Cipriani, le délicieux caviar Kian ou un merveilleux plat ou pâtisserie préparée par le Chef et son équipe.
Chez Montaigne on choisit un Champagne Brut de Roederer, un beau Chablis de chez Drouhin ou une douce Vodka Ciroc.
Chez Montaigne la cuisine est fine et gourmande et elle est réalisée avec de beaux produits de saison provenant de producteurs soucieux de la qualité de leur élevage et de leur production.
Chez Montaigne on prend le temps de vivre, de partager , de profiter...
Info
Facilities
Possibility to book real-time, Children's menus, Restaurant - dancing, Parking, Dogs allowed, Disabled Access, Terrace, Bar - Lounge
Atmosphere
Contemporary surroundings
Payment methods
Master Card, Visa, Bancontact
10 persons have written a review about
CHEZ MONTAIGNE
By sharing your experience, you help users make their choice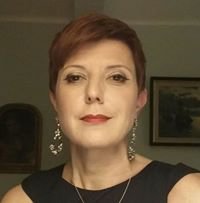 Jane
Van Clève-Vandenplas
0 Favorites
3 Reviews
Reviewed on

14/02/2016
Dîner désastreux pour St Valentin
J' avais ete séduite la première fois. J' ai choisi le menu st Valentin plutot que la carte. Le service était pitoyable, les plats affreux. K' ai bien indiqué mon mécontentement mais aucun geste commercial. A 45 euros le menu hors boissons ma deception est grande
Angelique
Laika
0 Favorites
1 Review
Reviewed on

30/04/2015
décevant !
Ce fut une grande déception. Service très lent (une heure d'attendre pour le plat), plat ne correspondant pas au descriptif Il faut attendre une demi heure pour payer l'addition. Et le comble il n'accepte pas le pourboire que j'ai voulu leur octroyer. A éviter a tout prix!
Janina
Arsenjeva
0 Favorites
1 Review
Resto trèes agréable, bonnes options pour végét...
Je n'écris pas souvent des commentaires sur les restos, mais Chez Montaigne m'a beaucoup impressioné. Cadre agréable et raffiné, service impeccable, et surtout - le point important pour moi - de VRAIES options pour végétariens: tartar, salades, carpaccio, plat chaud. Pas facilement trouvable à Bruxelles, donc une perle - j'ai toute intention d'y revenir!
Anne-Sophie
Godet
0 Favorites
1 Review
Lieu tres sympa avec une partie traiteur. Super...
Top
Pianu
Pianu
0 Favorites
4 Reviews
Super interessant
Super interessant
Aless
Tasco
0 Favorites
2 Reviews
Bon resto, cadre sympa
Nous avons apprécié, dommage qu'on nous a placé sur la table haute, le service convenable. Nous avons bien mangé, les proportions sont pas très grandes mais de bonne qualité.
Jean-Jacques
Poncelet
0 Favorites
1 Review
Belle découverte
Accueil affable,décor moderne,menu St.Valentin sans faille avec vins agréables inclus au menu dont le rapport qualité/prix était très bon: que vouloir de plus! Le potage aux topinambours nous laisse un très bon souvenir...comme le Bar à la plancha d'ailleurs.Un restaurant qui gagne certainement à être connu. Nous y retournerons très certainement...
Vanessa
Irini
0 Favorites
1 Review
Qualité Gastro à petits prix! Vrai coup de coeur
A peine ouvert et j'y suis déjà allé 5 fois. Toute la carte est délicieuse, qualité gastronomique, fraîcheur, produits originaux, esthétique des plats raffinés et tout ça à prix super abordables! Tous ceux à qui j'ai fait découvrir ce restaurant sont déjà conquis. Branché et décor contemporaine, ce lieu est déjà conquis par une clientèle VIP. A découvrir et à conseiller sans hésiter!
Alle beoordelingen van dit restaurant
{{labels['BookingsModuleModule.reservation.header']}}
{{labels['BookingsModuleModule.reservation.header.restoathome']}}
{{labels['BookingsModuleModule.book.title']}}
{{businessName}}
{{labels['BookingsModuleModule.book.title.restoathome']}}
{{businessName}}
---
{{labels['BookingsModuleModule.error.message']}}
Close to the restaurant
CHEZ MONTAIGNE