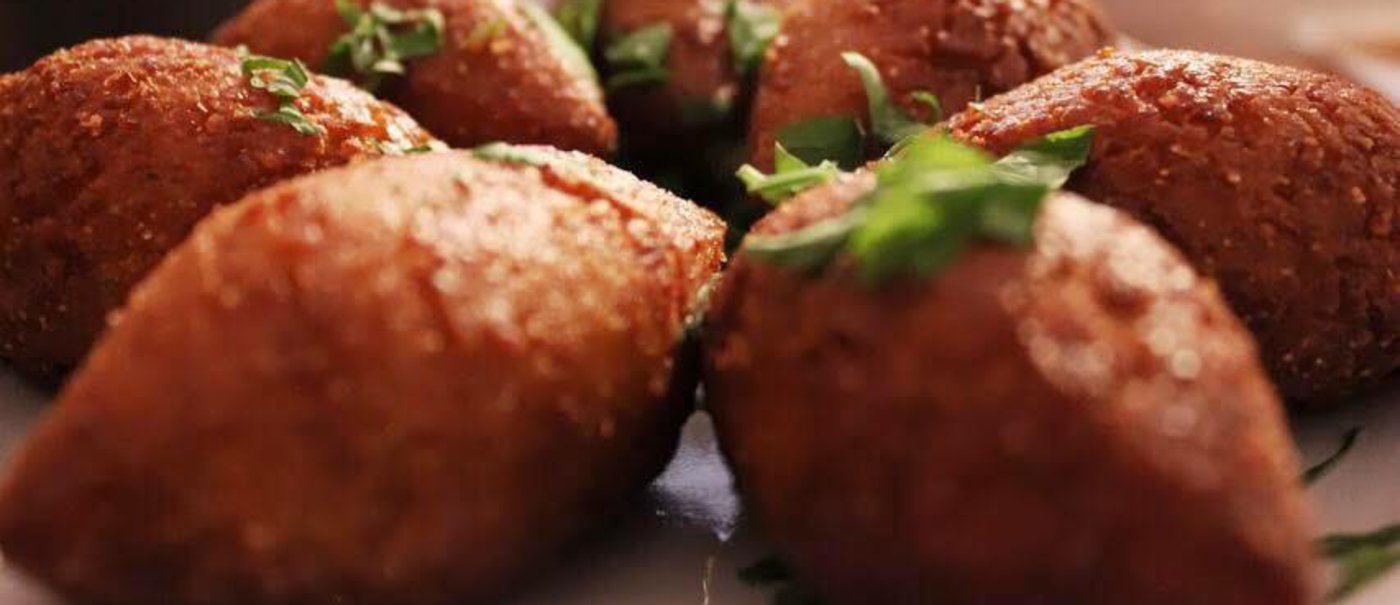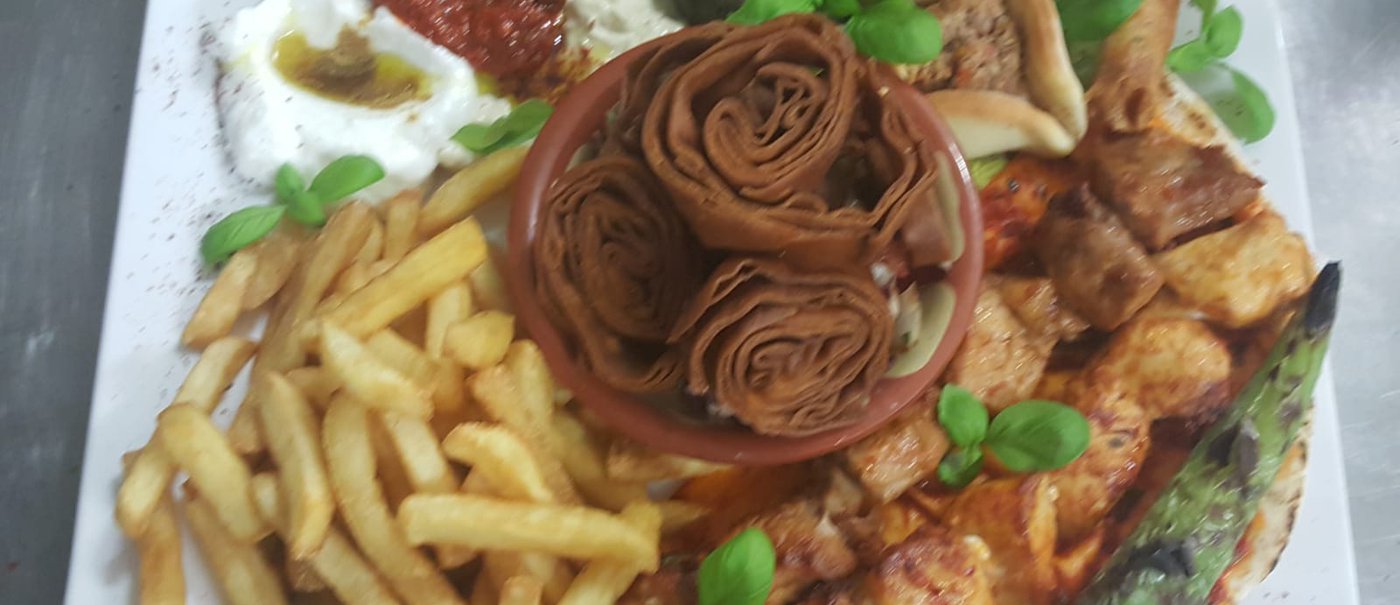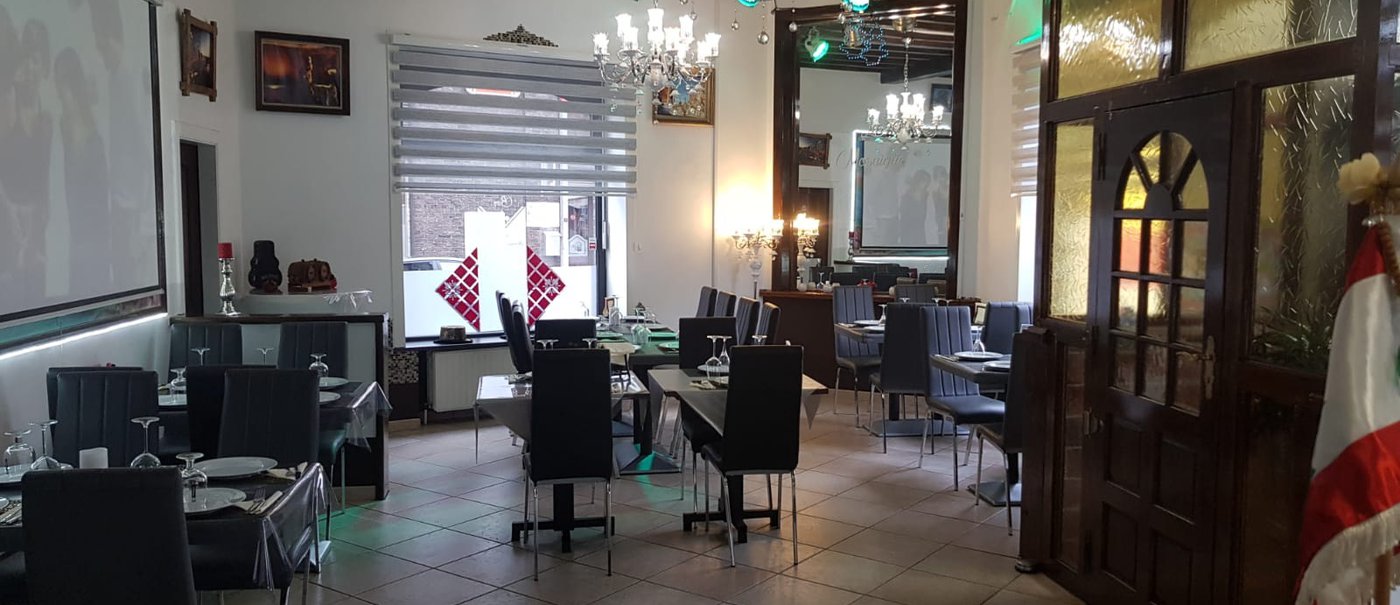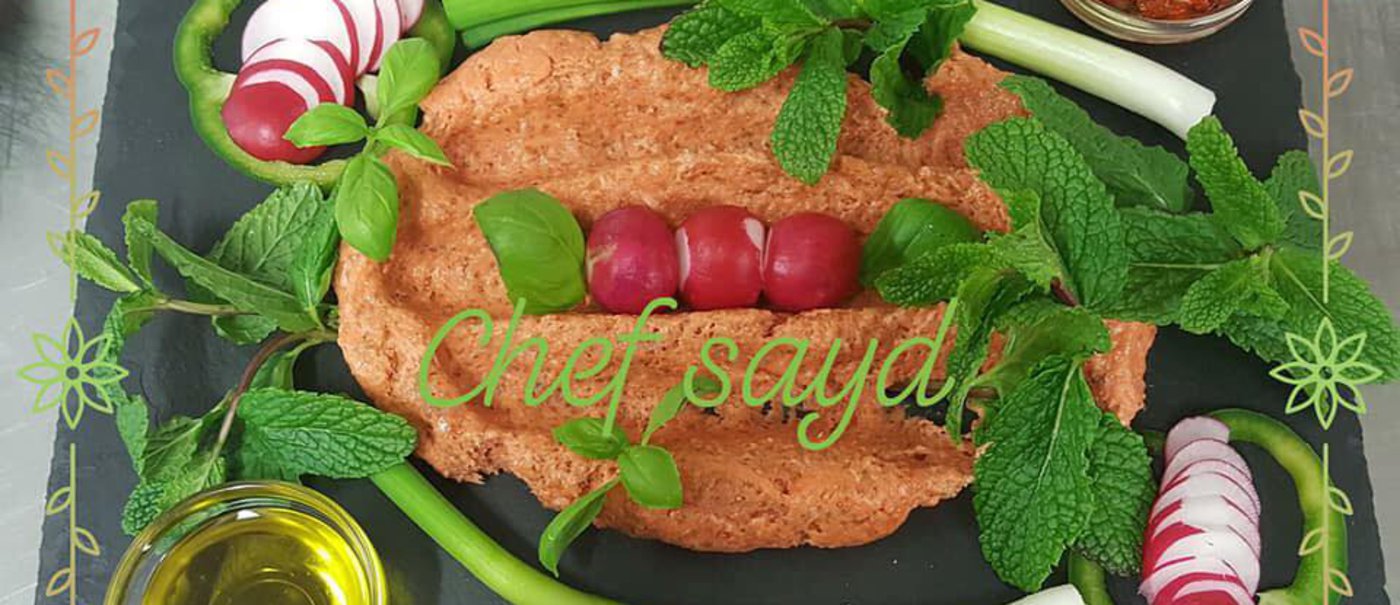 About this restaurant
Notre cuisine

La cuisine libanaise est celle du soleil. Elle marie la richesse des produits de la mer et de la terre méditerranéenne. Très diversifiée, c'est une cuisine très riche de saveurs et de couleurs. Elle est le reflet du traditionnel sens de l'hospitalité libanais

Le mezza traditionnel Libanais
Le mezza est une spécialité libanaise parmi les plus connues, qui se présente sous la forme d'un assortiment de plats. On les consomme par petites bouchées saisies à l'aide d'un morceau de pain plat ou, à défaut, d'une fourchette. Il est formé de trois ou quatre mets :taboulé (salade libanaise), kibbé (ou kebbé, o kebbé nayé) cru ou cuit en boulettes,hommous (purée de pois-chiches) et labné (fromage doux),fattouch(salade libanaise).

Les plats
Il existe un très grand nombre de plats libanais. Parmi eux, les célèbres feuilles de vigne farcies, le koussa mehchi (des courgettes cuites farcies, avec ou sans viande), le chich taouk (poulet mariné dans une sorte d'aïoli avec du citron, puis grillé), le djaj mechwi(poulet grillé), le kafta (agneau haché avec du persil et de l'oignon), le samké harra(poisson épicé avec de la crème de sésame), le fassouliya be zayt (haricot coco et tomates à l'huile d'olive et à l'ail), le youkhneh, (plat de riz à la viande à base de coriandre et d'ail, avec un choix de légumes : haricots, pommes de terre, épinards, petits pois, choux-fleur), kawarma, etc...

Les sandwichs
Les sandwichs libanais sont l'un des éléments de la cuisine libanaise les plus populaires à travers le monde. On compte par exemple le falafel (boulettes de fèves hachées en sandwich), le chawarma (viande grillé avec assortiments de crudités libanaises), ou lmanakish, un pizza libanaise au thym ou au fromage, consommé essentiellement pour le petit déjeuner, la sfiha, une pizza libanaise à la viande et à la tomate épicée.

La pâtisserie libanaise
La pâtisserie libanaise offre une grande variété. Elle s'est diffusée à travers tout le Moyen-Orient et plus largement, partout où s'est établie la diaspora libanaise. On compte parmi les pâtisseries libanaises : le maamoule, l'awamat, le baklaoua (baklava), le knéfé, lemoghli, le barma, le mafrouké, sans oublier les fameuses glaces aux innombrables parfums, etc. C'est à Tripoli que l'on trouve les meilleures pâtisseries libanaises.

Les boissons alcoolisées
Le vin libanais, qui provient essentiellement de la vallée de la Bekaa, est l'un des premiers dans l'histoire du monde. Les plus importants domaines sont ceux de Ksara et de Kefraya.
Restaurant Mosaïque
Dans notre restaurant nous avons rassemblé toutes les spécialités du Liban pour vous offrir des plats 100% Libanais préparé avec notre chef 3 étoiles.
Venez gouttez notre à gastronomie et vous serez jamais déçus.
View all restaurant details
Would you like to book this restaurant?

This restaurant is not yet online bookable through Resto.be

Send a message, the restaurant will contact you as soon as possible