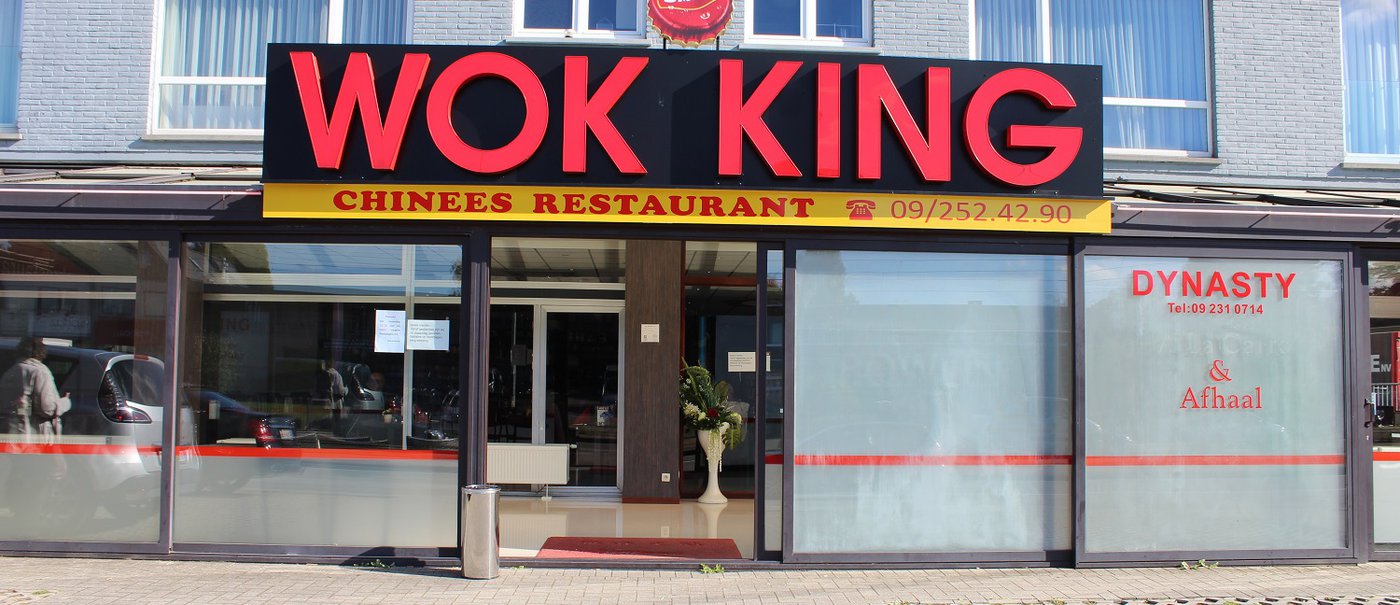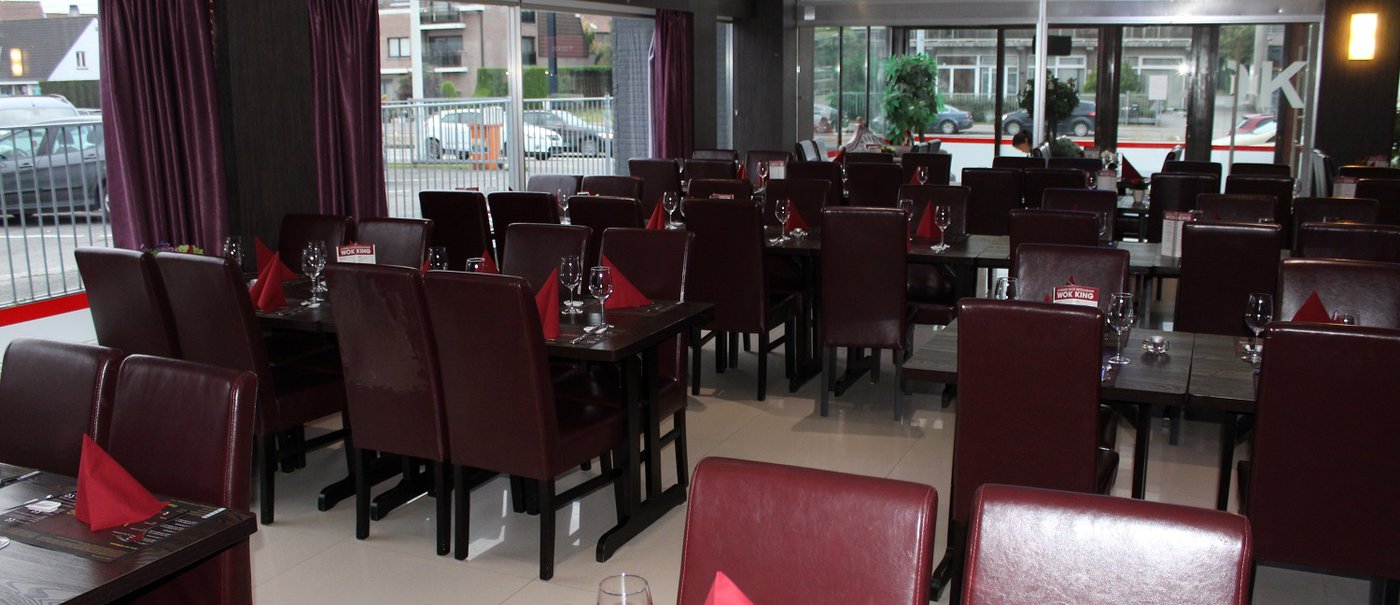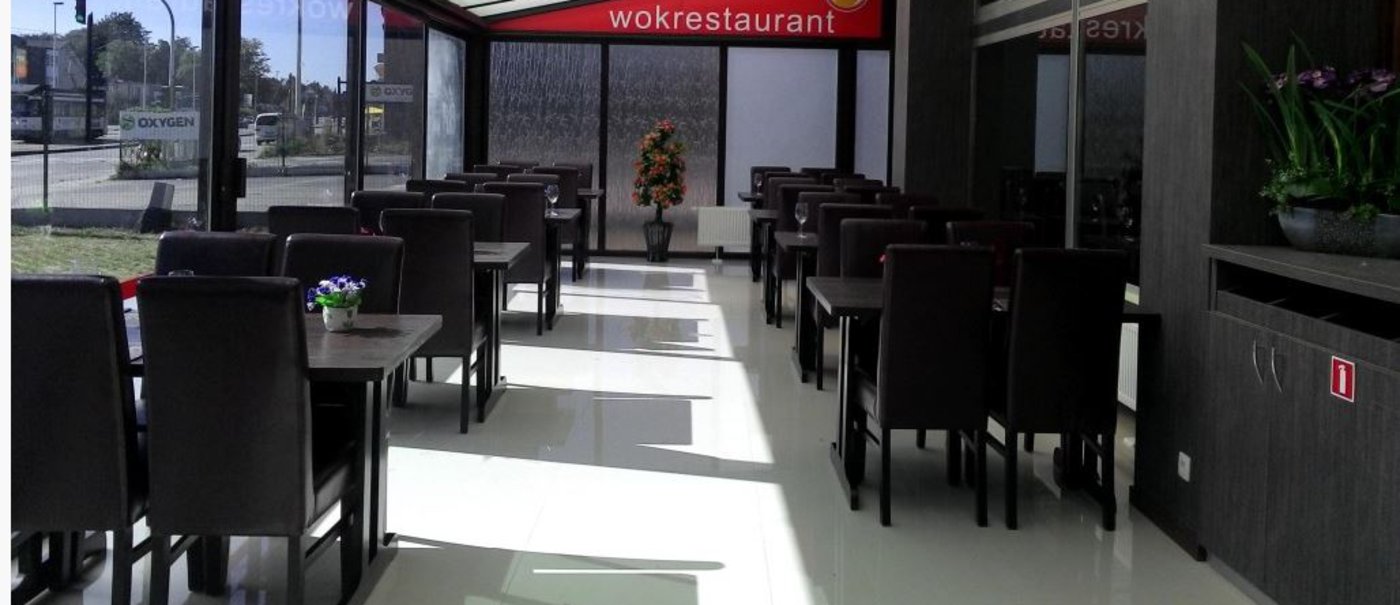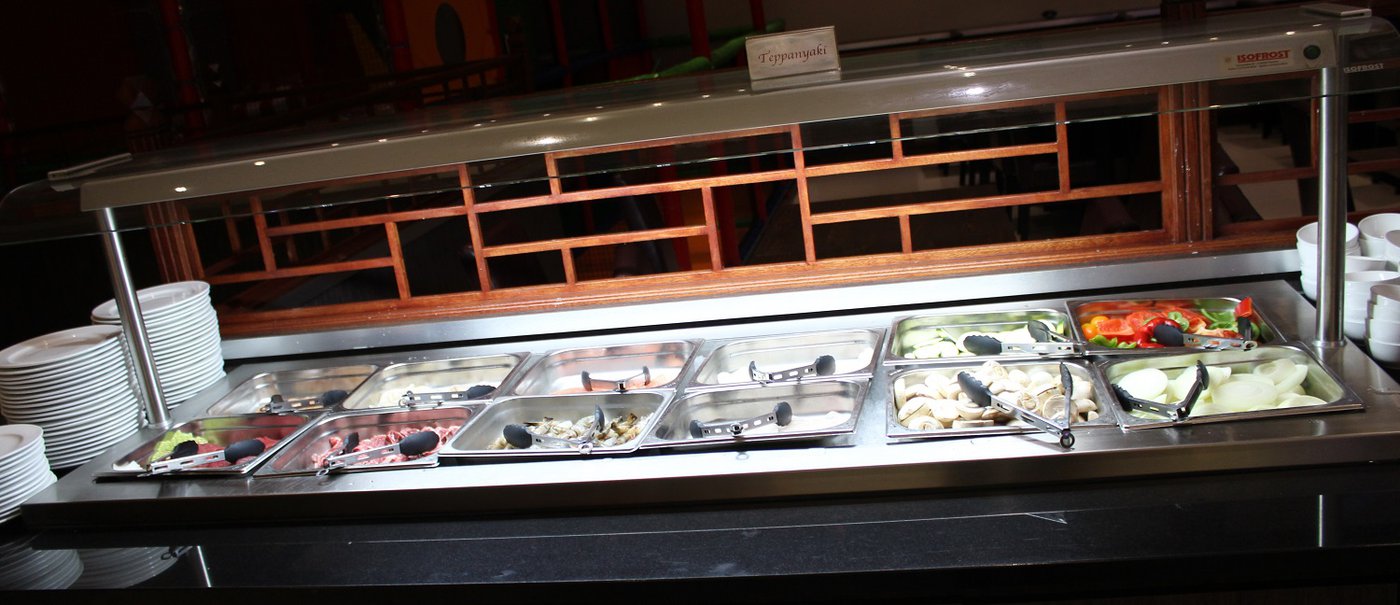 About this restaurant
Een waaier aan Aziatische lekkernijen

Maak kennis met restaurant Wok King en haar grootste aanbod voor een kleine prijs. Indien u bepallde allergieën of dieetvoorkeuren hebt, kan u dit doorgeven bij reservatie. Dan houden wij daar graag rekening mee.

Stel zelf uw voorgerecht samen uit verschillende soorten salades, gerookte vis, soep en onze sushibar.Onze koks staan voor u klaar bij de teppan yaki waar u een heerlijk stukje vlees, vis of groente kunt uitkiezen om te laten grillen of bakken. Vervolgens kan u genieten van onze groots warm buffet. Wilt u nasi, mihoen of liever frietjes er bij? Het kan allemaal. U zal versteld staan van de ruime keuze.

Mocht u nog een plekje over hebben voor een nagerecht, dan kunt u uw hart ophalen bij de verschillende smaken schepijs en de ruime keuze aan fruit.

Nog trek en graag nog een keertje uw bord vullen? Dat kan! Neem gerust zoveel u wil. Let wel: verspilling is nooit fijn, dus neem wat u op kunt.

Plant u een (bedrijfs) event voor een groot gezelschap? Neem dan contact op met onze collega's bij de receptie en informeer naar de vele mogelijkheden.

Met 400 zitplaatsen met airconditioning, 4 dinerzalen en een vergaderruimte kunnen zij u vast een aantrekkelijk voorstel op maat uitwerken.
Info
Facilities
Party Room, Children's menus, Air conditioning, Children's play area, Child friendly
Close to the restaurant
WOK KING