About this restaurant
Antica Roma La Louvière: Discover the art of Italian cuisine!

We welcome you in a welcoming and warm atmosphere.
Come taste our typical fish dishes, pasta and pizza. All lovers of Mediterranean cuisine will be pleasantly surprised. Our restaurant welcomes you for your birthday parties, business dinners, family meals, etc ...

We are open from 12:00 'to 14:30' and 18.00 'to 24.00', closes on Wednesday all day and Thursday noon.
Info
Facilities
Ambiance Cool, Party Room, Air conditioning, Take-away, Child friendly
Atmosphere
Other
Payment methods
American Express, Master Card, Visa, Bancontact
37 persons have written a review about
L'ANTICA ROMA
By sharing your experience, you help users make their choice
pina
monachino
1 Favorites
4 Reviews
Reviewed on

25/09/2016
Repas familial 30 personnes
Nous avons eu quelques fois l'occasion d'aller manger à 2 et à chaque fois nous n'avons jamais été déçu. Ce dimanche , nous avons fêté l'anniversaire de mon beau fils,nous étions 30 personnes. FÉLICITATIONS au chef et son épouse. Tout était parfait! Nous nous sommes régalé de l'apéritif au dessert. Plat servi à temps, et à température (contrairement à certains restaurants où tout est froid quand trop de personnes) Nous recommandons ce restaurant sans problème. Ne changez rien c'était super :-)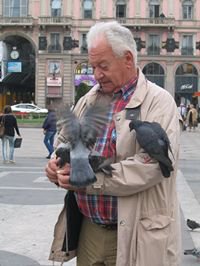 jean
charron
0 Favorites
3 Reviews
Reviewed on

21/05/2016
PARFAIT
Excellent restaurant, nous vous le recommandons tant pour la qualité, que l'accueil ainsi que le service Plus que parfait ce qui de nos jours n'est pas évident a trouver c à d l'équilibre qualité/prix Félicitations et merci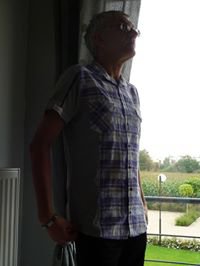 serge
godeau
0 Favorites
2 Reviews
Reviewed on

07/05/2016
toujour super bon...
toujour super bon
Kathy
Mathieu
0 Favorites
12 Reviews
Reviewed on

16/03/2016
Excellent repas dans une ambiance chaleureuse
Après quelques années, nous avons re-découvert ce restaurant italien de grande qualité. Nous avons passé un excellent moment: entrées, plats et desserts maison de très grande qualité - sabayon minute exceptionnel! - l'accueil et le service irréprochables et le tout avec un rapport qualité/prix hors du commun. De plus, on ressent la sincérité et l'envie de partager la bonne cuisine. Nous recommandons ce restaurant et nous y retournerons très vite!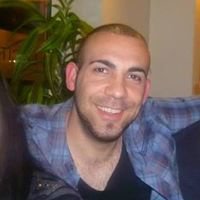 Massimo
Golisano
0 Favorites
1 Review
Reviewed on

07/02/2016
Trop bien manger :-)
J'ai adoré les aubergines à la Parmiggina en entrée, et alors l'escalope à la Parmiggina juste excellente,je n'est pas su la terminer tellement elle était grande,la cuisine et franchement excellente.Pour les amateurs de cuisine italienne vous ne serez pas déçu.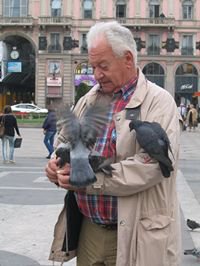 jean
charron
0 Favorites
3 Reviews
Reviewed on

27/01/2016
Excellent restaurant
Excellent restaurant, accueil des plus chaleureux, a recommander vivement
Daniel
Lenoir
0 Favorites
2 Reviews
Reviewed on

05/11/2015
bon rapport qualité prix, ambiance conviviale
De passage à La Louvière 1 samedi soir; j'ai tourné longtemps pour retrouver le resto (où j'étais déjà allé il y a 10 ans). Nous y sommes donc allés sans réserver et le resto était complet...full, mais la" jeune" patronne (avenante et souriante) a réussi à nous trouver une petite table. Comme dans le passé, l'ambiance y est toujours conviviale, un peu bruyant à cause du monde ...Le personnel est jeune et tout en étant dynamique reste aimable et attentionné. Nous y avons très bien mangé (assiette du pécheur) et c'était relativement copieux. Petit bémol, 1 poisson n'était pas parfaitement cuit. Généralement très difficile avec les vins (oenologie oblige) ,par jeu, je me suis laissé conseiller par la patronne: son choix à été parfait !
giovanni
guttaiano
0 Favorites
1 Review
Reviewed on

28/07/2015
a l'entrée, nous avons été reçu par la patronne...
a l'entrée, nous avons été reçu par la patronne, commande effectuée, nous avons attendu plus d'une heure et demi, l'entrée a été oubliée, le plat consistant grillade de poissons, une lame de calmar, un scampi, un quartier d'espadon et un malheureux merlan (18 euros) honteux, quand nous avons fait la remarque elle s'est excusée et pour compenser elle nous promet une assiette de fromage, que nous n'avons jamais eu, quant aux desserts, de la glace, il ont été apporté un par un et pour couronner le tout nous n'avons ma eu notre reste. a ce rythme là on devient vite riche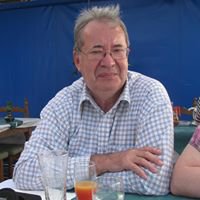 faux et archi-faux . que de mensonges !!!!!!
Marc
Quicha
1 Favorites
1 Review
Reviewed on

20/07/2015
Que du bonheur!
Quand j'ai découvert ce restaurant sympathique, j'ai tout de suite été séduit! Par la patronne d'abord, avenante (j"ai failli écrire "appétissante"!), souriante, disponible, par la qualité de la nourriture (bravo au Chef), par la qualité du service: le personnel est aimable, serviable, attentionné (l'influence de la patronne est évidente). Bref j'y suis retourné avec plaisir..L'ambiance y est conviviale, certes parfois un peu bruyante, mais sans excès, juste la conséquence de son succès. Je ne peux que le recommander! Marc Quicha
Valérie
jauniaux
0 Favorites
2 Reviews
Reviewed on

30/06/2015
trop de sauce
Les aliments baigne dans la sauce qui est souvent la même sauce en plus la sauce mise a part serait un bon compromis beaucoup de gaspillage par des portion trop généreuse
Alle beoordelingen van dit restaurant
{{labels['BookingsModuleModule.reservation.header']}}
{{labels['BookingsModuleModule.reservation.header.restoathome']}}
{{labels['BookingsModuleModule.book.title']}}
{{businessName}}
{{labels['BookingsModuleModule.book.title.restoathome']}}
{{businessName}}
---
{{labels['BookingsModuleModule.error.message']}}
Close to the restaurant
L'ANTICA ROMA