About this restaurant
In dit kleine maar gezellige restaurant met open keuken word je meteen overvallen door de Portugese vibe. Er heerst een ontspannen sfeer en door de combinatie van typische Fado muziek en de geur van de zee word je vakantiegevoel spontaan opgewekt.

TELEFOON: 016.22.93.91


Er worden traditionele stoompotjes geserveerd die je met 2 of 4 kan delen. Uiterst geschikt voor een gezellige avond tafelen. Specaliteit van het huis zijn de calderadas met vis, maar ook de vleesliefhebbers kunnen er terecht voor een lekkere steak!


Door het steeds vriendelijk en persoonlijk onthaal, voelt iedereen zich meer dan welkom!


Info
Payment methods
Sodexo Lunch Pass®, Sodexo Card®
25 persons have written a review about
O'FADO
By sharing your experience, you help users make their choice
Jos V.
0 Favorites
1 Review
Reviewed on

31/01/2017
Vriendelijke bediening door tafelchef, lekker...
Vriendelijke bediening door tafelchef, lekker eten, zonder complexen klaar gemaakt en opgediend, meer dan voldoende qua hoeveelheid.
Stijn G.
0 Favorites
1 Review
Reviewed on

16/10/2016
Soep had niet veel smaak, het hoofdgerecht...
Soep had niet veel smaak, het hoofdgerecht was zeer matig (vlees was kurk droog), dessert viel mee. Heel matige beleving (mooi uitgedrukt)
Igor
Engelen
0 Favorites
1 Review
Reviewed on

10/10/2016
Bediening verliep alles behalve vlot en kwalite...
Bediening verliep alles behalve vlot en kwaliteit van de gerechten was bedenkelijk voor wat normaal een soort van promotie event is.
Stefaan N.
Nollet
0 Favorites
1 Review
Reviewed on

11/06/2016
Lekker gerecht. Zeer fexibel en oplossinggerich...
Lekker gerecht. Zeer fexibel en oplossinggericht (moesten om 13h30 terug vertrekken) Na opdiening vooraf gekozen gerecht wel niemand meer gezien en ook geen voorgerecht/dessert gekregen dus service is voor verbetering vatbaar.
Patsy
Gemoets
1 Favorites
3 Reviews
Reviewed on

12/04/2016
echt Portugees !
Wat een heerlijk plekje om te gaan eten. Super vriendelijke bediening (2 Portugese dames), hoewel we even moesten wachten op ons eten, maar dit werd ruimschoots goedgemaakt door de sympathieke dames.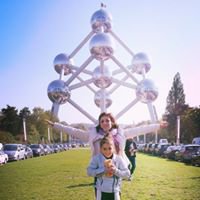 Luisa
Lemos
0 Favorites
1 Review
Reviewed on

01/01/2016
Deze restaurant zou ik echt NIET aanbevelen!!!
Restaurant was BOM vol!!! geen plaats voor de serveerster om tussen te stappen, we hebben 2 uur moeten wachten op ons eten, eten was ook niet top ik ken betere portugeese restaurants die goedkoper zijn en veel beter van qualiteit zijn!! de serveerster had ook een super vieze hemdt met vlekken, grond was niet gekuisd echt vies niet hygienisch. Veel volk rondom ons was ook niet tevreden over de wachttijd. Mijn avond was echt verpest!! Er was ook geen life muziek zoals omschreven hier op deze site zou ik toch ook denken van een restaurant dat "o fado" noemt dat er toch op z'n minst life muziek zou zijn!! TELEURGESTELD op alle vlakken!
Upahar
Magar
0 Favorites
2 Reviews
Affordable price for everyone
You can eat at affordable price. I love the chicken grill It cost you only 8euro for half chicken with French fries and salad
Peter
Taillieu
0 Favorites
12 Reviews
Smaak siert eenvoud
Wie houdt van eenvoudige maar smaakvolle gerechten is hier op het juiste adres. Verfijnde gerechten liefhebbers zullen niet gemakkelijk de tafel enthousiast verlaten, nochtans worden hier degelijk wel kwaliteitsprodukten voorgeschoteld. Opdiening traag maar zeer vriendelijke bediening. De stokvis gerechten bevatten net iets te veel zout maar zijn royaal en traditiegetrouw bereid. De eetkaart is mijn inziens vrij democratisch geprijsd in tegenstelling tot de dranken. Al bij al is 'O Fado' een aangename alternatieve culinaire belevenis en doet deze zaak de Portugese keuken alle eer aan.
Clara
Fernandes
0 Favorites
1 Review
I was in the restaurant a long time ago, I...
I was in the restaurant a long time ago, I liked it so I took some friends there. This last time it was the most disappointing experience. Expensive, good but not to be so expensive. I'm portuguese so I know what to expect and the result was disappointing. "Cataplana de tamboril" for 25 euros a person when each person gets only 2 pieces of fish (zeeduivel). The house wine (at least the red one) expensive and bad. For 13 euros per 1/2 L they shouldn't serve that wine. The other wines are better but equally expensive. a Wine with a market price of 4 euros (in Belgium) is sell for 24 euros in this restaurant. 24 euros should pay a much better wine in such a restaurant. I must confess I was embarassed for taking my friends there. Next time, if I want to eat portuguese I will cook it myself. that's for sure. I'm sorry to say but we clearly see that there's no concurrence in Leuven for Portuguese cuisine. But I have to say that everyone is really nice in the restaurant. It took some time but people are nice.
Karl
Boumans
38 Favorites
27 Reviews
Alle beoordelingen van dit restaurant
{{labels['BookingsModuleModule.reservation.header']}}
{{labels['BookingsModuleModule.reservation.header.restoathome']}}
{{labels['BookingsModuleModule.book.title']}}
{{businessName}}
{{labels['BookingsModuleModule.book.title.restoathome']}}
{{businessName}}
---
{{labels['BookingsModuleModule.error.message']}}
Close to the restaurant
O'FADO