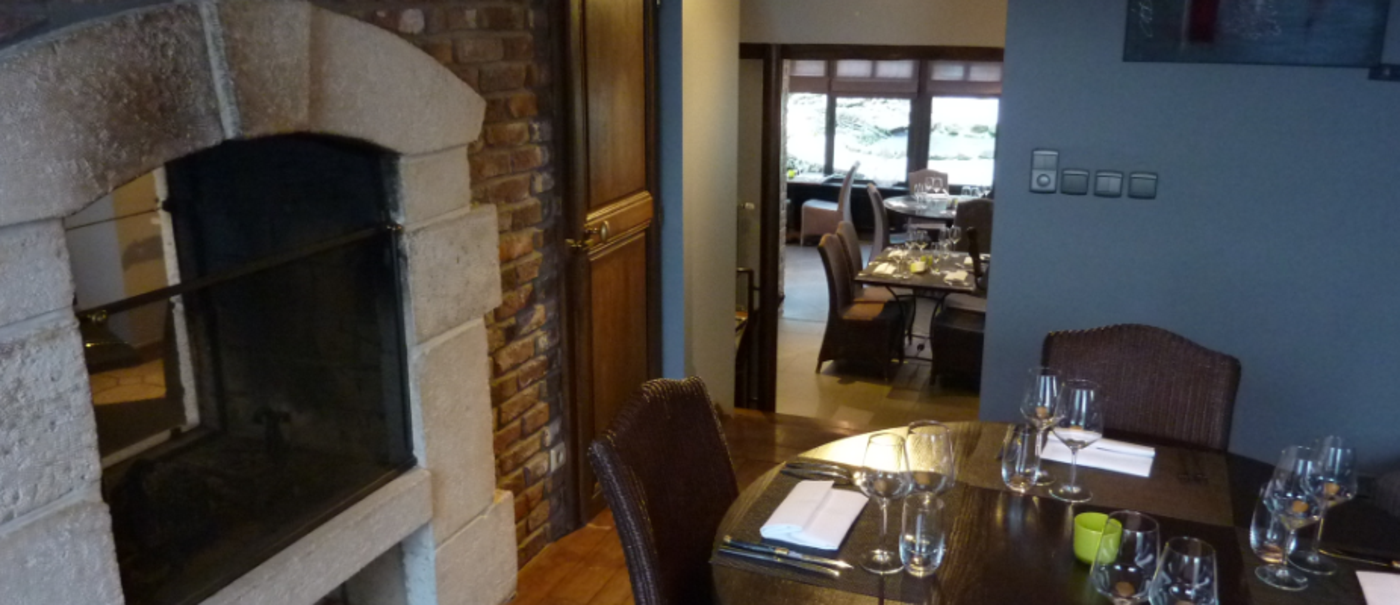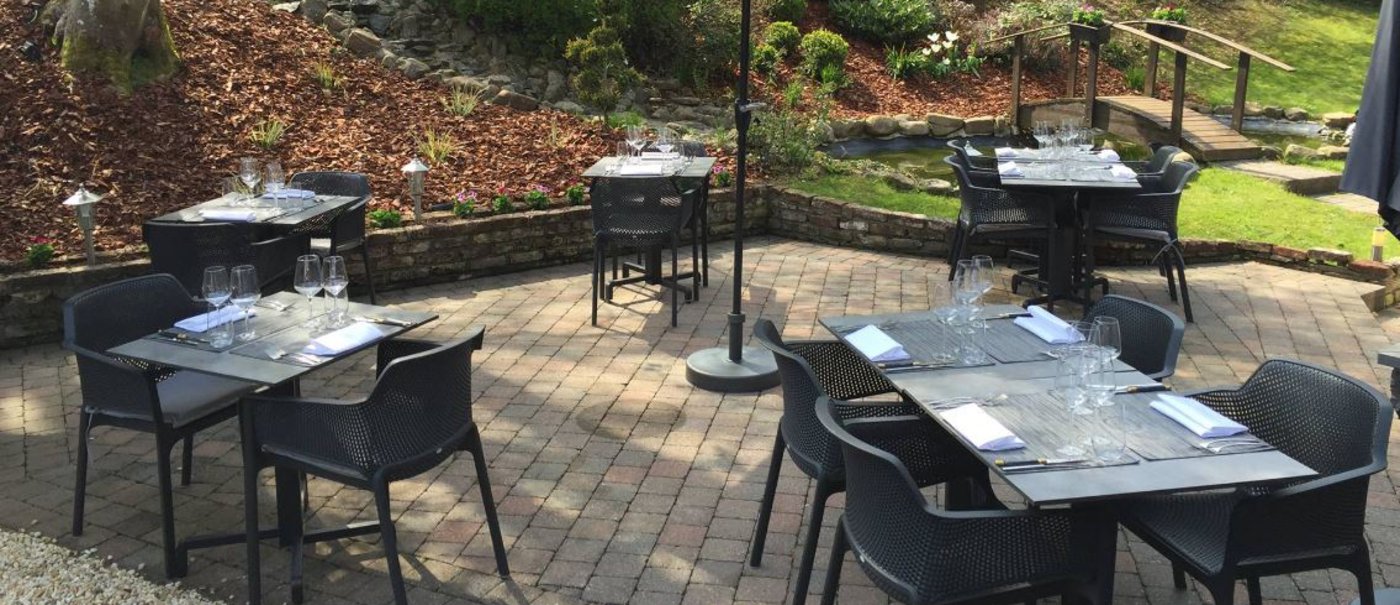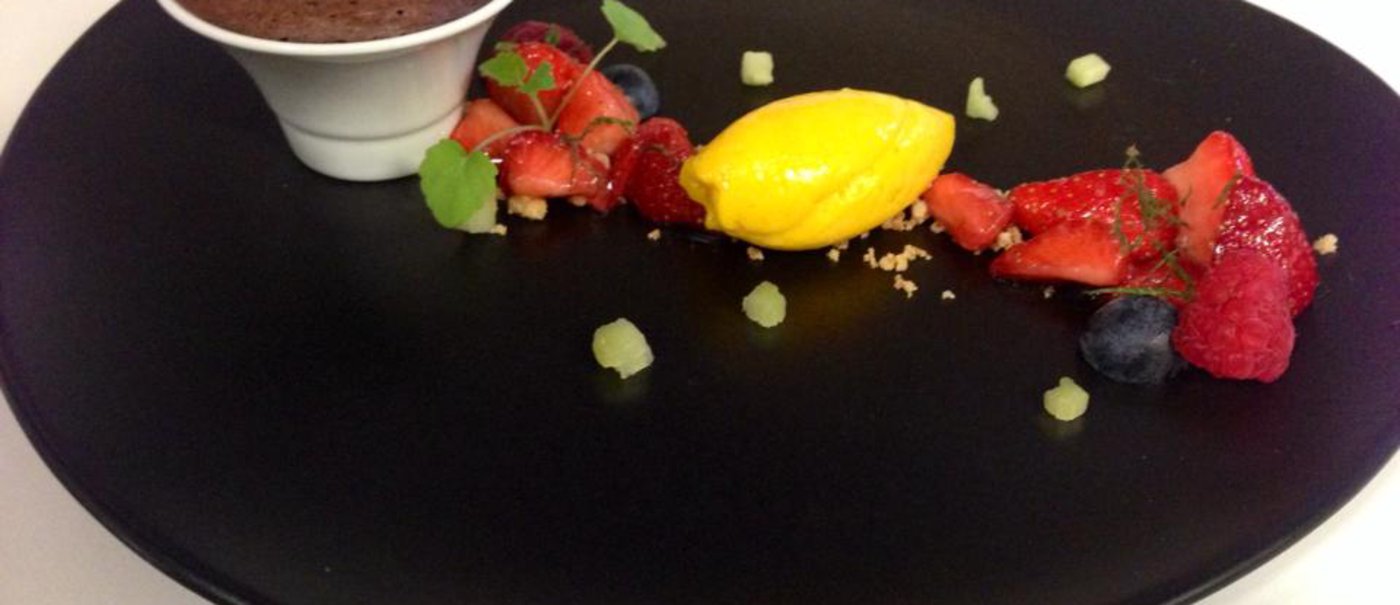 About this restaurant
Le Restaurant gastronomique Les 4 Saisons se distingue aussi bien par sa cuisine généreuse et raffinée que par son cadre Moderne et chaleureux dans son bâtiment en pierre du pays.
La cheffe Sarah Matgen y apporte sa touche féminine pour sublimer ses recettes.
Des épices du Sud viennent ainsi relever ses plats entièrement faits maison pour le plus grand plaisir des amoureux de découvertes culinaires et gustatives
Menu a partir de 33 euros
Info
Facilities
Ambiance Cool, Possibility to book real-time, Private room, Children's menus, Restaurant - dancing, Parking, Disabled Access, Terrace, Garden, Wi-fi, Child friendly, Vegetarian menu
Atmosphere
Authentic surroundings, Romantic setting
Payment methods
Maestro, Sodexo Lunch Pass®, Master Card, Visa, Bancontact, Sodexo Card®
19 persons have written a review about
LES 4 SAISONS
By sharing your experience, you help users make their choice

Jean Marc
de Sutter
0 Favorites
1 Review
Reviewed on

30/10/2016
bonne découverte pas decu
très belle découverte service excellent,un lunch très élaborer et très fin ,et le cadre très agréable
[anonymous]
0 Favorites
1 Review
Reviewed on

30/09/2016
Très bon service, excellent repas, seule la...
Très bon service, excellent repas, seule la sélection de vin est trop chère. 22 € pour 2 verres est un peu limite
Olivier R.
0 Favorites
1 Review
Reviewed on

28/09/2016
Délicieux repas, personnel professionnel et...
Délicieux repas, personnel professionnel et sympathique

FABRICE
LECRY
0 Favorites
4 Reviews
Reviewed on

16/06/2015
BELLE DECOUVERTE !
Cadre très agréable et bon accueil. Cuisine créative et extrêmement goûtue ! Choix assez restreint dans les plats. Pas de menus prévus pour les enfants et donc addition salée car aucune réduction prévue pour ceux-ci. L'entrée nous a été servie avant la fin de notre apéritif... Le positif l'emporte néanmoins largement sur le négatif. Un régal pour les véritables gourmets (Fab., Mimi, Coco & Céline -13/06/15-).
Christophe
Pater
0 Favorites
1 Review
Reviewed on

06/03/2015
Parfait !
Je suis venu manger avec mes parents aux 4 Saisons ce week end ! C'était fantastique ! Un accueil chaleureux et souriant ! Une chef en grande forme ! Nous avons pris le menu gourmets, l'accord mets/vin était très bien, il nous a permis de découvrir des vins espagnols intéressants. Les plats étaient d'une grande finesse gustative ! A essayer sans hésité !
Didier
Faniel
0 Favorites
1 Review
Client fidèle déçu...
Depuis le changement de personnel au niveau du mois d'août ou septembre 2013, l'accueil est froid, parfois vous avez l'impression de déranger quand vous arrivez. Exemple arrivée à 20h10 ( réservation pour 20h30 maximum) il ne vous est plus loisible de prendre l'apéritif dans les fauteuils, on vous presse à table. Désolé mais il y a des personnes qui travaillent tard et qui aimeraient un bon moment de détente. Pour ce qui est des plats, la patronne au fourneau est très douée et les plats sont un vrai délices.
Renaud
Ponselet
0 Favorites
2 Reviews
Miam!
Excellente cuisine et cadre extérieure de toute beauté. J'y retourne dès que possible ;)
Isabelle
Chainniaux
0 Favorites
8 Reviews
Agréable...
Dernière visite en 2011. La patronne est au fourneau, elle est sympa et des plus douée ! Personnel étudiant pas toujours souriant mais aussi la présence d'un personnel plus stable et serviable. Très bon pain fait maison... Nourriture de qualité, belle présentation...tendance gastronomique. Restaurant propre. Bon rapport qualité-prix Vue sur le jardin au rez de chaussée.
Brigitte
Kerpelt
0 Favorites
9 Reviews
Excellent !
Une superbe découverte ! Excellent rapport qualité-prix. Les assiettes sont belles et délicieuses. De plus un menu végétarien demandé et succulent !
Jean-Louis
Etienne
3 Favorites
11 Reviews
Non loin de Marche-en-Famenne, en rase campagne...
Non loin de Marche-en-Famenne, en rase campagne, une superbe table dans un cadre moderne et accueillant. Séduit par l'énoncé du lunch proposé ce midi là, il a bien tenu ses promesses. Je retiens entre autre une superbe cannette de Challans, bien dodue, bien cuite, savoureuse et bien accompagnées d'asperges vertes et d'un risotto crémeux à souhait. Et le tout avait du goût ce qui se fait parfois rare à certaine autres tables ! Les vins proposés en accompagnement étaient à la hauteur des plats. "Bonne adresse" !
Alle beoordelingen van dit restaurant
{{labels['BookingsModuleModule.reservation.header']}}
{{labels['BookingsModuleModule.reservation.header.restoathome']}}
{{labels['BookingsModuleModule.book.title']}}
{{businessName}}
{{labels['BookingsModuleModule.book.title.restoathome']}}
{{businessName}}
---
{{labels['BookingsModuleModule.error.message']}}
Close to the restaurant
LES 4 SAISONS