About this restaurant
Welcome to Los Gringos !


Info
Facilities
Ambiance Cool, RestoBookings Promotions, Possibility to book real-time, Children's menus, Restaurant - dancing, Disabled Access, Terrace, Bar - Lounge, Take-away, Wi-fi, buffet, Child friendly
Atmosphere
Rustic, Authentic surroundings, Exotic
Payment methods
Sodexo Lunch Pass®, Master Card, Visa, Sodexo Card®
19 persons have written a review about
LOS GRINGOS NAMUR
By sharing your experience, you help users make their choice
Carl
Pouillard
0 Favorites
1 Review
Reviewed on

18/10/2016
Cuisine savoureuse, personnel sympa....
Cuisine savoureuse, personnel sympa.
Sebastiaan
Blockmans
0 Favorites
1 Review
Reviewed on

08/08/2016
very low quality foods and old smelly interior
I didn't like this place, The food wasn't very tasty, the interior is old needs a serious update, I could smell the toilets (and wasn't sitting next to them) service isn't very friendly. Maybe this is good enough for students on a low budget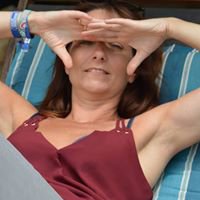 LINDA
LEHAEN
2 Favorites
3 Reviews
Reviewed on

09/05/2016
Première ... et réussie !
J'y suis allée avec mes enfants ... et nous en sommes sortis satisfaits. Comme il s'agissait de la première fois, nous avons pris un menu. Rien à redire ... super bon. Le personnel était très agréable. Rapport qualité/prix plus que correct. En tout cas, je recommanderais ce resto à mes amis et ... y retournerons !!!!!
Annick
Derbeque
0 Favorites
1 Review
Reviewed on

08/04/2016
A refaire
premier essai ce samedi 2/4/2016, avons mangé à la carte, excellente viande cuite selon notre souhait Nous sommes sortis de ce resto en promettant d'y retourner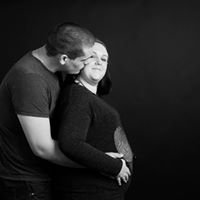 Laetitia
van Hazendonk
0 Favorites
1 Review
Reviewed on

05/03/2016
Excellent
Première visite en amoureux ou tous s est très bien passer nous nous sommes régaler, la semaine s après J ai ai réaliser mon enterrement de jeune fille ou le patron ma offert mon coktail. Et dernière fois avec les parents et comme d'habitude pas déçus nous papilles gustatives sont en voyage au Mexique. Très belle carte pour les gens qui veulent découvrir les spécialité mais aussi pour les personnes un peu plus difficiles. L'ambiance est vraiment bien sympa avec un chanteur qui viens vous mettre dans l'ambiance. En résumer j'y retournerai sans souci car je voyage à chaque fois que j'y vais.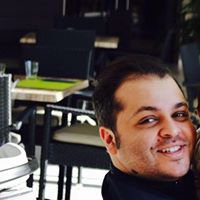 merciiiiiiiiiiiiii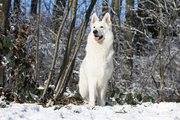 Didier
Duquenoy
0 Favorites
1 Review
Reviewed on

12/02/2016
super
excellent a recommander!!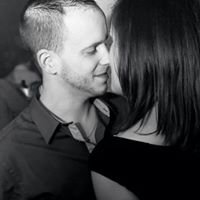 Emeline
Laus
0 Favorites
1 Review
Reviewed on

31/12/2015
Très bon restaurant mexicain dans le centre...
Très bon restaurant mexicain dans le centre de Namur; la nourriture est fraîche et bonne, le guacamole (maison certainement) et la crème surette sont des délices, les accompagnements sont frais. Il y a du choix en ce qui concerne les boissons (apéritifs, sans alcool y compris) et les plats et chaque met est expliqué si on ne s'y connait pas en plats mexicains. Franchement à refaire mais on met un gros bémol sur le service; nous avons longuement attendu les boissons et l'eau pourtant demandées au début ont été servies après l'entrée. Pareil pour le débarassage de la table, ce fut long... Attention aussi à prévoir du cash si paiement par bancontact. Bref, nous y retournerons quand même car la nourriture était vraiment goûteuse... sans compter que nous avons a la suite de notre passage une réduction de 10 euros :-)
RENA
BASMACIOGLU
0 Favorites
1 Review
Reviewed on

05/11/2015
anniversaire de mariage 05/11/2015
Nous venons de quitter le restaurant il y a 40 minutes , nous y avons fêter notre anniversaire de mariage , nous remercions toute la team alexis la serveuse et chef qui nous ont contocter de très bon plat , un grand merci pour l attention particulière pour cette anniversaire de mariage un coin vip réserver rien que pour nous cela nous a énormément toucher et les chapeau offert aucun restaurent n 'avait reserver un coin de 12 personne pour 2 personnes . Nous sommes encore trés emu et très toucher . Service impeccable , propre et très poli . Prenez bien soin de nos fleurs . a très bientôt . restaurant a recommander de suite !!!!!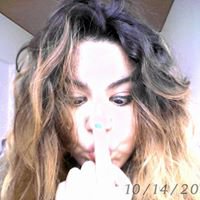 Claudia
Cardenas
0 Favorites
1 Review
Reviewed on

03/09/2015
Un classique.
Ce restaurant est un classique pour nous. Chaque anniversaire, chaque célébration, ou chaque fois qu'on sait pas ou y aller, on choisit ce magnifique restaurant. Tout est délicieux, l'ambiance est excellent et le service est admirable et très sympa. Fortement recommandable pour aller en famille, avec les ami ou en couple.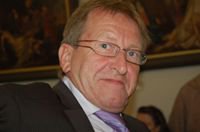 Michel
Bovy
0 Favorites
1 Review
Reviewed on

02/09/2015
Très bon cadre,service sympathique...
Très bon cadre,service sympathique
Alle beoordelingen van dit restaurant
Close to the restaurant
LOS GRINGOS NAMUR