About this restaurant
Un grand classique : les grillades au charbon de
bois ... La saveur du barbecue à votre portée
toute l'année. Dans un cadre tout fraîchement
rénové.


Le restaurant est désormais fermé le mercredi toute la journée.
Info
Facilities
RestoBookings Promotions, Possibility to book real-time, Children's menus, Dogs allowed, Disabled Access, Terrace, Take-away, Wi-fi, Child friendly
Atmosphere
Authentic surroundings
Payment methods
Sodexo Lunch Pass®, Master Card, Visa, Bancontact
51 persons have written a review about
LE COIN GRILL
By sharing your experience, you help users make their choice
Séverine
Bodart
0 Favorites
2 Reviews
Reviewed on

26/07/2016
A éviter!!
Nous sortons du restaurant qui nous avait été recommandé: quelle déception!! D'abord, nous avons attendu plus d'une heure avant d'être servis par un personnel tout juste aimable. Après cette longue attente nous avons vu arriver une entrecôte gorgée d'eau, sans goût, avec une mauvaise cuisson et qui était juste un amas de nerfs. Impossible de manger plus de la moitié de la dite pièce de viande!! En accompagnement un bol (pas un plat, un bol à café!) de frites pas cuites et un autre de salade en sachet type magasin discount. Et tout ça pour un prix relativement élevé. Bref, grosse déception, à éviter absolument!!!
ISABELLE
BAURAIND
0 Favorites
1 Review
Reviewed on

04/01/2016
Mauvais du début à la fin
Restaurant plongé dans une fumée bleutée toute la soirée (les yeux piquent); La bouteille de vin est arrivée ouverte à table sans le bouchon. Saucisses Zwan en guise d'amuse-bouche. Croquettes de crevettes sans crevettes. Pavé d'agneau dur. Pas de légumes. Entrecôte pleine de nerfs, très dure. Bref immangeable. La deuxième après réclamation aussi. Frites pas cuites. Desserts pas mauvais mais certainement du surgelé bien réchauffé. En conclusion : 0/10. A éviter.
Philippe
MAHIN
0 Favorites
2 Reviews
Reviewed on

27/12/2015
C'est cuit au grill ??? Ah bon!!!
3 adultes; + de 80€ sans apero ni entrée ni désert. Nos Boissons se résument à 1 grande bière, 2 soft, 2 verres de vin du patron. Quand on s appelle le coin grill, on s'attend à avoir une viande cuite au grill; et bien non, en tout cas pas Ce soir là ! Autant me faire la brochette à la maison. Salade d'accompagnement bien sans plus mais les frites c'est la catastrophe!!! Frites surgelées et grasses. Cadre correct, personnel agréable. Nous n'y retournerons pas.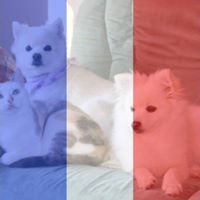 Katty
Desoignies
0 Favorites
1 Review
Reviewed on

07/12/2015
Pas raffiné du tout ce menu dit "gastronomique" !
Nous nous sommes rendus dans ce restaurant suite à des avis positifs mais nous en sommes ressortis très déçus! Mises en bouche plus que médiocres: 2 toasts p/p (poulet au curry - salade de viande de grande surface) présentés sur une banale soucoupe . Coquilles Saint.Jacques trop cuites sur un lit de poireaux presque carbonisés ! Brochette royale : viande dure , grasse et pas gustative du tout et le tout avec un service très impersonnel ! N'y retournerons plus !
Laurence
C.
11 Favorites
39 Reviews
Reviewed on

05/12/2015
Valeur sûre
Nickel comme à chaque fois. On y vient bien sûr pour la viande!Heureusement qu'il y a la promo 25% car un peu chérot sinon.
Martine
Noël
0 Favorites
4 Reviews
Reviewed on

27/11/2015
Nouvelle réponse positive à mon attente
Savoureux, copieux,... les plats de gibier que je souhaitais goûter ont pleinement répondu à mon attente. Ajoutons-y un prix concurrentiel!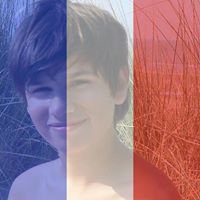 Sabine
BARE
0 Favorites
1 Review
Reviewed on

20/11/2015
A améliorer
Cuisine bonne, viande très bonne. Bémol: service laisse un peu à désirer. Et parfois très bruyant. Pas spécialement à conseiller pour repas amoureux!
Marie-Thérèse
Mortier
0 Favorites
1 Review
Reviewed on

08/11/2015
A améliorer
Bon accueil, service à revoir Entrée excellente mais le plat (brochette de poulet) cdrtains morceaux trop cuits (limite brulé) et d'autres crus .
Alle beoordelingen van dit restaurant
{{labels['BookingsModuleModule.reservation.header']}}
{{labels['BookingsModuleModule.reservation.header.restoathome']}}
{{labels['BookingsModuleModule.book.title']}}
{{businessName}}
{{labels['BookingsModuleModule.book.title.restoathome']}}
{{businessName}}
---
{{labels['BookingsModuleModule.error.message']}}
Close to the restaurant
LE COIN GRILL