Would you like to book this restaurant?

This restaurant is not yet online bookable through Resto.be

Send a message, the restaurant will contact you as soon as possible
kindvriendelijk?
Het eten is er goed, maar kindvriendelijk is het niet echt... Uitbaatster is niet bepaald vriendelijk en beleefd ten opzichte van families met kinderen.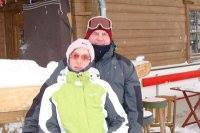 Beste, Wij doen er alles aan om het voor kinderen zo plezant mogelijk te maken. Dat wil niet zeggen dat ze alles op zijn kop moeten zetten. Wij hebben ook nog klanten zonder kinderen.
Lekker Tafelen
Lekker eten in een gezellig kader, en goede aangepaste wijnen bij de menu's !
All reviews of this restaurant