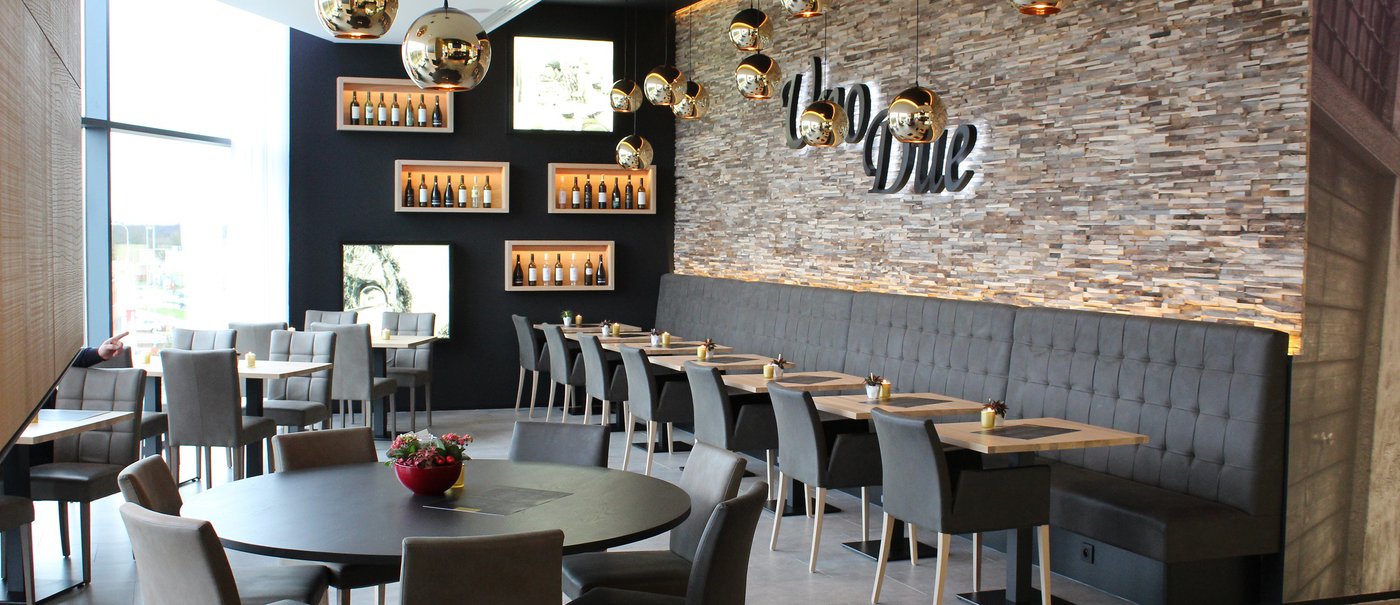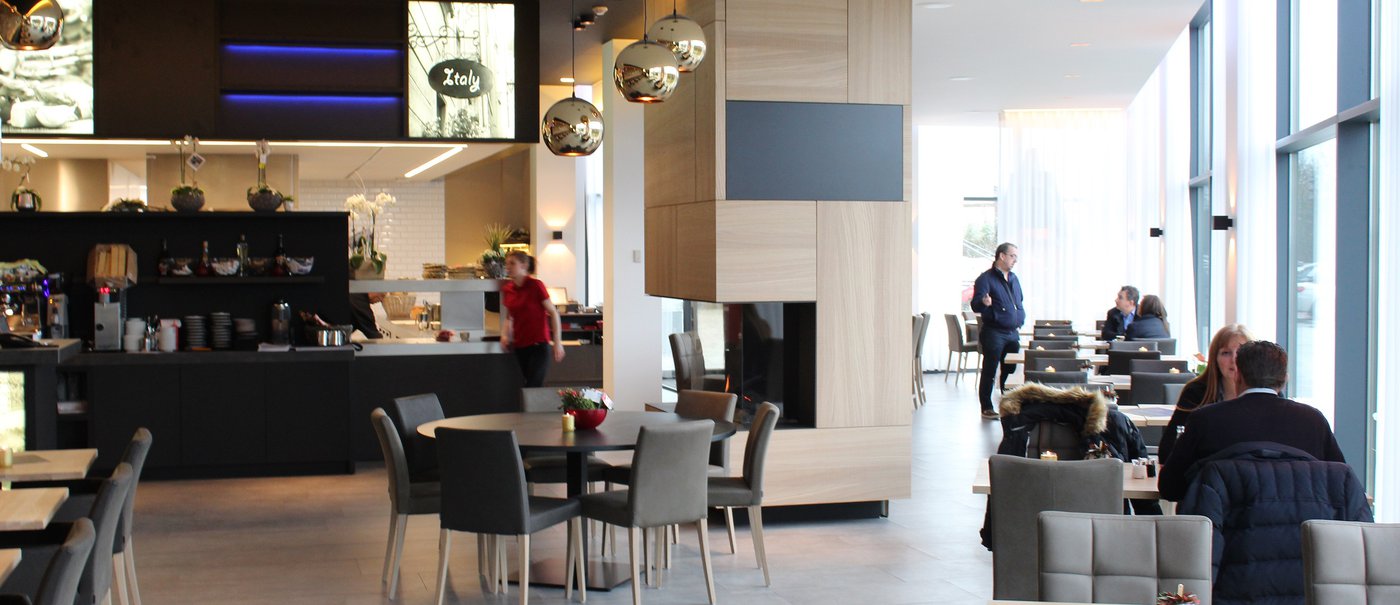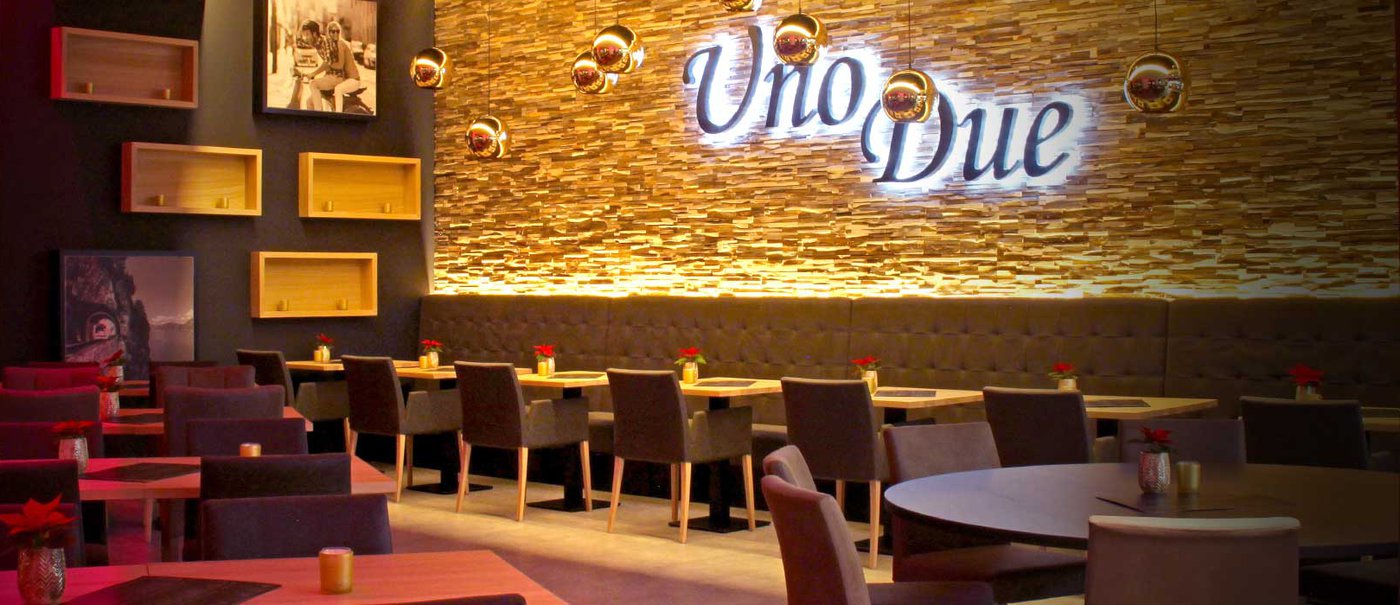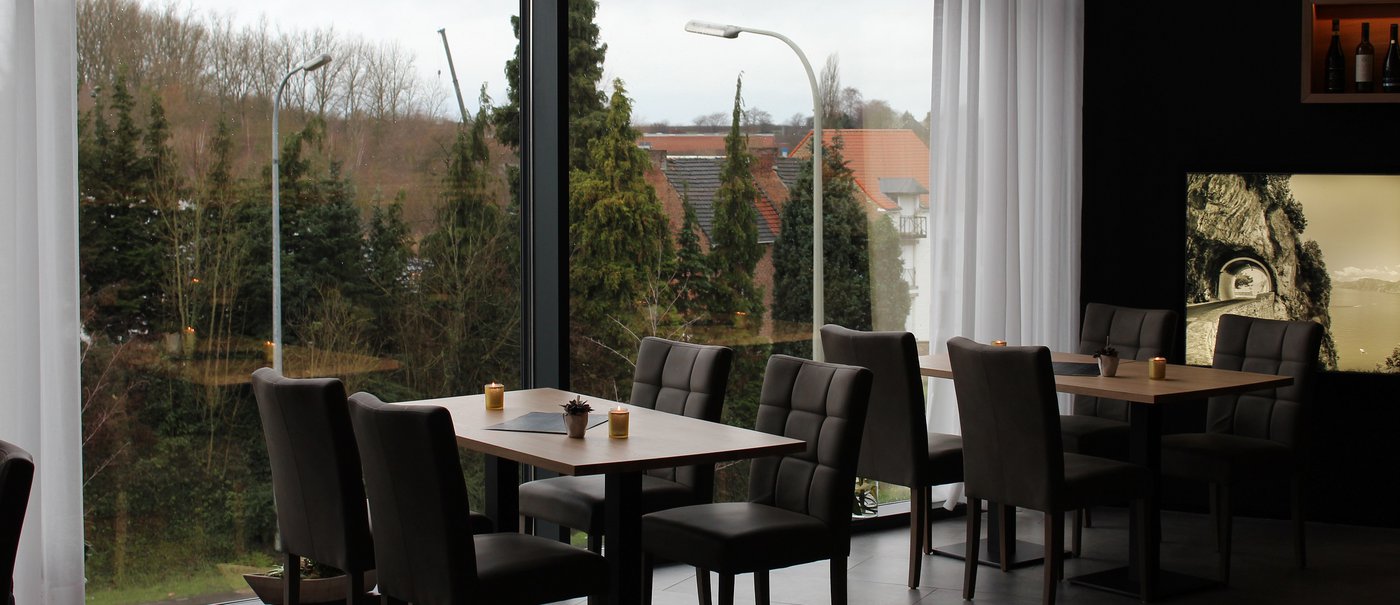 Restaurant Brasserie Uno Due
About this restaurant
Maak kennis met het gloednieuwe, gezellige en sfeervolle UNODUE, een brasserie-restaurant geïnspireerd door de Italiaanse keuken­ op de site van Stayen.
Uitgebreid tafelen of een snack voor de kleine honger, alles kan!
's Middags een snelle lunch, een lekkere croque of een broodje, geen probleem.
Ook serveren wij overheerlijke verse pasta's en pizza's.
Natuurlijk zullen lekkere koffie en een keuze uit verschillende desserten niet ontbreken.
Vlees- en visgerechten, gegrild op lavasteen, worden geserveerd met de lekkerste Italiaanse pasta's.
Onze wijnkaart bevat een brede selectie van Italiaanse wijnen passend bij de gerechten.
Enkel zin in een drankje? Geen probleem. Natuurlijk bent u ook hiervoor bij ons altijd welkom.
Het voltallige team van UNODUE hoopt u binnenkort te mogen begroeten.
581
personnes have written a review about this restaurant
By sharing your experience, you help users make their choice
{{labels['BookingsModuleModule.reservation.header']}}
{{labels['BookingsModuleModule.reservation.header.restoathome']}}
{{labels['BookingsModuleModule.book.title']}}
{{businessName}}
{{labels['BookingsModuleModule.book.title.restoathome']}}
{{businessName}}
---
{{labels['BookingsModuleModule.error.message']}}
Close to the restaurant
RESTAURANT BRASSERIE UNO DUE