About this restaurant


Imaginez un univers chaleureux et scintillant, appuyé par une décoration dans les tons rouges et dorés. L'ambiance est feutrée et vous emmène dans un monde onirique. Des anges et des petits bibelots baroques ornent des murs en brique apparente, soutenus par une impressionnante charpente en bois: vous êtes à l'Auberge de l'Opéra, un restaurant pas comme les autres…

Outre le cadre, c'est également la cuisine, généreuse et haute en couleur de ce restaurant qui séduit une clientèle de plus en plus nombreuse. Les poissons et les grillades de viande font partie des spécialités. Tout est préparé maison par le chef d'orchestre! Vous le constaterez par vous-même en observant la cuisine, ayant une vue imprenable de la salle. Mais c'est également l'accueil et le service chaleureux de la patronne qui fait la différence. Elle tient d'ailleurs à remercier la fidélité de sa clientèle. Voilà qui est chose faite!
Info
Facilities
Possibility to book real-time
9 persons have written a review about
L'AUBERGE DE L'OPÉRA
By sharing your experience, you help users make their choice
stéphane A.
0 Favorites
1 Review
Reviewed on

03/01/2017
Qualité des produits, service très correct,...
Qualité des produits, service très correct, accueil cordial et bonne prestations dans l'ensemble.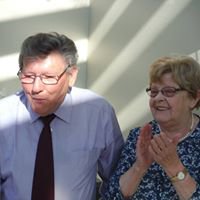 LUCIEN
DOUILLET
2 Favorites
4 Reviews
Reviewed on

19/09/2016
De la Part de Mr et Mme Douillet - 18/09/2016
Très bon restaurant. L'accueil est très convivial. La patronne ainsi que le personnel très compétents et surtout très sympathiques. Rapport qualité/prix très raisonnable – viande et autres plats excellents. A noter également le service très rapide. En plus le décor magnifique. Quoi de plus pour passer quelques heures agréables dans ce nid douillet. Nous y retournerons. Félicitations au Patron, à la Patronne et au Personnel.
Jean-François D.
0 Favorites
1 Review
Reviewed on

19/06/2016
Bon accueil...
Bon accueil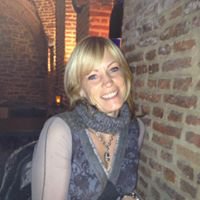 Nadine
Moury
0 Favorites
2 Reviews
Reviewed on

21/02/2016
Essayer c est y retourner!!!!!
Un décor hors du commun Un service pro Une ambiance agréable Un personnel sympathique Une patronne a l écoute de ses clients Un rapport qualité /prix La viande excellente Tout est de qualité frais et bon..., La seul chose à faire pousser la porte pour essayer vous ne saurer pas déçu 👍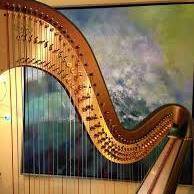 Marie
Synergie
0 Favorites
1 Review
Reviewed on

08/01/2016
Il faut payer le personnel...
Cadre typé agréable. Trop de personnel pour un soir de semaine : au moins 6 employés pour une dizaine de mangeurs. Prix des apéro très convenable, accompagnement pain et une boucle de mousse de jambon pour 2, pas apprécié. Viande bonne, cuisson correcte, salade réduite et sans assaisonnement. Supplément pour quelques frites 3 EUROS, sauce 3 EUROS, le vin le moins cher 20 EUROS (75cl). Desserts trop chers. (en comparaison avec d'autres établissements tournaisiens). Si vous voulez manger le LAPIN du lundi perdu préparez vos 39 euros.
Cindy
Croiseau
0 Favorites
4 Reviews
Reviewed on

29/11/2015
Décevant
Service trop long 3h pour une entrée et un plat ! Viande trop cuite et les prix sont assez onéreux pour le service qui ne suit pas! Bref une fois et pas deux !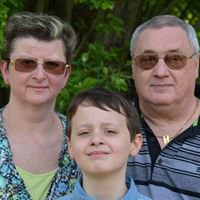 nous aussi tres dessus lent trop cuit pas beaucoup et tres peux de salade et 5 pers dans le restaurant.en plus on nous reprend le ticket de caisse.on attend un quart d heure pour une biere.une fois mais pas deux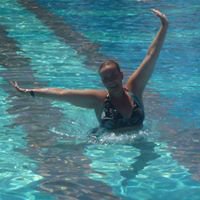 Vanessa
Lienard
0 Favorites
2 Reviews
Reviewed on

06/11/2015
Bien dans l ensemble mais
Sur 5 nous avons été 4 à apprécier .le steak au poivre décevant par sa quantité presque rien dans l assiette et viande trop cuite surtout pour le prix de ce plat(28€)pour le reste rien a redire bon accueil .le cœur de ris de veau trés copieux et super bon
Malgorzata
Rutecka
0 Favorites
1 Review
Reviewed on

21/10/2015
Excellent
Super je suis très contente.tout magnifique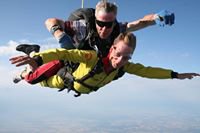 Michael
Piron
0 Favorites
1 Review
Reviewed on

10/10/2015
excellente viande
Dans un décor Kitch tout droit sorti du marché au puces, nous avons apprécié l'excellente viande. Le service était impeccable. Bref rien à redire.
Alle beoordelingen van dit restaurant
{{labels['BookingsModuleModule.reservation.header']}}
{{labels['BookingsModuleModule.reservation.header.restoathome']}}
{{labels['BookingsModuleModule.book.title']}}
{{businessName}}
{{labels['BookingsModuleModule.book.title.restoathome']}}
{{businessName}}
---
{{labels['BookingsModuleModule.error.message']}}
Close to the restaurant
L'AUBERGE DE L'OPÉRA