Info
Payment methods
American Express, Diners Club, Master Card, Visa, Bancontact
15 persons have written a review about
HET FORNUISJE
By sharing your experience, you help users make their choice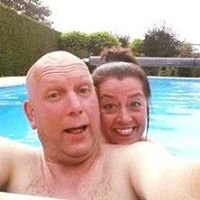 Angel
Valkje
0 Favorites
1 Review
Reviewed on

08/08/2016
zeer geslaagd
supergeslaagde avond , eten , wijn en aperitief uitmuntend waarvoor nen dikke merci aan chef kok kurtje :) en team , zeer vlotte en vriendelijke bediening , en een prachtig pand met een zeer gezellige tuin om ook buiten lekker te vertoeven we komen zeker terug en nogmaals merci aan allemaal !! :)
Anita
Geerits
0 Favorites
1 Review
super geregeld
Echt super geregeld, de chefkok wachtte ons op.Het is een geweldig restaurant. wij maar ook onze Oostenrijkse gasten waren zeer aangenaam verrast door de fijne bediening en het lekker eten. Zoover internet reserveren zal ik zeker nog doen. Ik vind het correct en fijn geregeld. groetjes Anita
MONIEK
GIELEN
0 Favorites
1 Review
aangenaam en zeer lekker !
ZEER MOOI RESTAURANT , HEEL LEKKER ETEN , GEZELLIG MAAR OOK DUUR , GOED VOOR SPECIALE GELEGENHEDEN !
Jo
Tielens
0 Favorites
1 Review
gezellig en uitstekende keuken
Zeer vriendelijke bediening. De gerechten zijn heel mooi gepresenteerd en zeer goed van smaak. Men zit er ook in een heel gezellig en knus interieur.
Chris
Demulder
0 Favorites
1 Review
Een aanrader
Zeer verzorgde maaltijden, prima bediening. Weekmenu met aangepaste wijnen, allemaal producten van hoog niveau.
Michel
Gijbels
0 Favorites
1 Review
Uitstekende keuken...
De bediening was iets of wat chaotisch.. Men heeft met drie personen komen vragen welk het dessert zou mogen zijn... Tevens is men iemand die aan de bedienning bezig was met dringendheid komen weghalen waardoor men niet meer wist wat de status was. Dit kon zeker beter. De keuken daarentegen is zeer goed. Zeker een aanbeveling... Groetjes,
Judy
Palmaers
0 Favorites
1 Review
This address is a keeper
We loved the atmosphere from the start, a very classy and cosy feel to the place.The hostess was very friendly. The food was delicious, my only regret was that I couldn't finish my dessert.We will return.
Martine
De Crop
0 Favorites
1 Review
Een cullinaire belevenis
Vriendelijk onthaal, uitstekende bediening, heerlijke gerechten Een aanrader voor wie wil genieten in een aangenaam decor van een lekkere maaltijd met uitstekende aangepaste wijnen.
Didier
Beckers
0 Favorites
1 Review
Super
Heel lekker Verrassingsmenu is een echte aanrader
Aiko
brebels
0 Favorites
1 Review
Eerlijk eten in gezellig kader
Originele apetisers Traditionele keuken; voor- en hoofdgerecht prima Dessert hadden we meer van verwacht Bediening gastvrij en vriendelijk; kleine details die beter konden
Alle beoordelingen van dit restaurant
{{labels['BookingsModuleModule.reservation.header']}}
{{labels['BookingsModuleModule.reservation.header.restoathome']}}
{{labels['BookingsModuleModule.book.title']}}
{{businessName}}
{{labels['BookingsModuleModule.book.title.restoathome']}}
{{businessName}}
---
{{labels['BookingsModuleModule.error.message']}}
Close to the restaurant
HET FORNUISJE