Info
Facilities
Terrace
Atmosphere
Authentic surroundings
Payment methods
Master Card, Visa
49 persons have written a review about
KROKODILLENHOF
By sharing your experience, you help users make their choice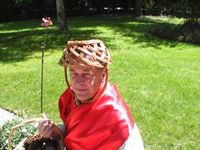 Janneke
Jos
0 Favorites
1 Review
Reviewed on

16/05/2015
Was 5 jaar geleden dat ik hier was & zal nu...
Alleen al het feit dat het sinds einde 2012 geleden is dat hier iemand een beoordeling schreef zegt veel. Men wil wel, doch het lukt niet zo goed, sorry.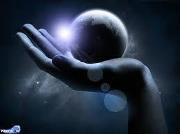 susanne
SMETS
0 Favorites
2 Reviews
aanrader
lekker eten, mooi gepresenteerd, zéér vriendelijke en vlotte service, goede prijs-kwaliteit verhouding
leo
thijs
0 Favorites
2 Reviews
goed
het personeel was vriendelijk en het een was goed prijs kwaliteit was zeer goed
Hubert
Ducès
0 Favorites
2 Reviews
Voor herhaling vatbaar
Met moederdag met de kinderen gaan eten, was weer uitstekend, iedereen tevreden.
Hubert
Ducès
0 Favorites
2 Reviews
Krokodillenhof is Top
Krokodillenhof met vrienden bezocht en toen we een restaurant zochten om met groepje van 8 andere vrienden te gaan eten stelde ik het voor en iedereen was heel tevreden... ook qua prijs...
François
Spanenburg
0 Favorites
1 Review
lekker eten
zeer gezellig en lekker restaurant met een heel vriendelijke bediening
GUY
FRET
0 Favorites
1 Review
GESLAAGD
Lekker eten , duidelijke gevarieerde menukaart , korte wachttijden . Bediening zeer vriendelijk . Spijtig genoeg (bijna) geen groenten bij de hoofdschotels
dave
Van Tichel
0 Favorites
2 Reviews
voor verbetering vatbaar
eten:doorsnee goede kwaliteit; portie frietjes wat te weinig; biefstukjes wat dun en niet kortgebakken voor krokante korst; bearnaise wat dunnekes; prima koffie compleet; danig lange wachttijd op hoofdschotel mooi interieur bediening: geen vraag naar wens voor wijn/drank bij bestelling, of bij brengen schotels; geen vraag naar eventueel meer frietjes, of naar eventueel dessert; zelf veel moeten vragen; in algemeen wat afstandelijk geen borrelhapje/nootjes bij cava wat verwarring rond reservatie zoutstrooier strooide geen zout beetje storende opkuis op einde avond
Ambar
Mewis
0 Favorites
1 Review
Ervaring Kreeftenavond
Het was niet zo lekker als vorige keer, te bitter
Jean
Mertens
0 Favorites
1 Review
Voor herhaling vatbaar
Wij zijn van plan om zeker terug te gaan naar krokodillenhof.Het eten was zeer goed en ook een zeer vriendelijke bediening.
Alle beoordelingen van dit restaurant
{{labels['BookingsModuleModule.reservation.header']}}
{{labels['BookingsModuleModule.reservation.header.restoathome']}}
{{labels['BookingsModuleModule.book.title']}}
{{businessName}}
{{labels['BookingsModuleModule.book.title.restoathome']}}
{{businessName}}
---
{{labels['BookingsModuleModule.error.message']}}
Close to the restaurant
KROKODILLENHOF