4 persons have written a review about
DE ARME DUIVEL
By sharing your experience, you help users make their choice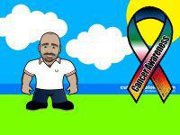 JOHNNY
Andreasen
89 Favorites
34 Reviews
Lekker zoals altijd. EEN AANRADER!!!
Ben gisteren voor de zoveelste maal gedurende meer als twintig jaar nog eens lekker gaan eten maar spijtig staat de salade Robespierre niet meer op de kaart! Die was pas lekker! Ik zie hem graag terug op de kaart of als suggestie!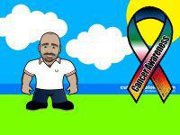 JOHNNY
Andreasen
89 Favorites
34 Reviews
perfect
Dit restaurant bestaat al een eeuwigheid en was vroeger een place to be en nog steeds kan je er heeeeel goed eten aan een redelijke prijs!! Echt een aanrader!!!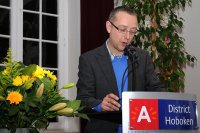 Stefan
Hameau
1 Favorites
39 Reviews
Oerdegelijk
Eigenlijk moet je geen reclame maken voor De Arme Duivel, je beperkt immers je kansen om zelf nog plaats te vinden in dit kleine, maar o zo leuke eethuisje, dichtbij de Bourlaschouwburg. In dit voormalig cafeetje serveert men nu oerdegelijke Belgische keuken, met voor mij de lekkerste garnaalkorketjes van het westelijk halfrond. Vriendelijke bediening en lekker bier van de tap. Reserveren verplicht, want we zagen tijdens ons etentje zo'n 20-tal mensen teruggestuurd worden, bij gebrek aan plaats.
nathalie
meyvisch
68 Favorites
58 Reviews
Kom daar graag,enhet is er altijd al lekker...
Kom daar graag,enhet is er altijd al lekker geweest,toffe sfeer,toffe mensen die er werken,kei schattig ding daar tussen al die vele dure winkels.En zomers bij heel warm weer,kan je de koelte van terras altijd daar vinden.Top plekje in Antwerpen
Alle beoordelingen van dit restaurant
Close to the restaurant
DE ARME DUIVEL