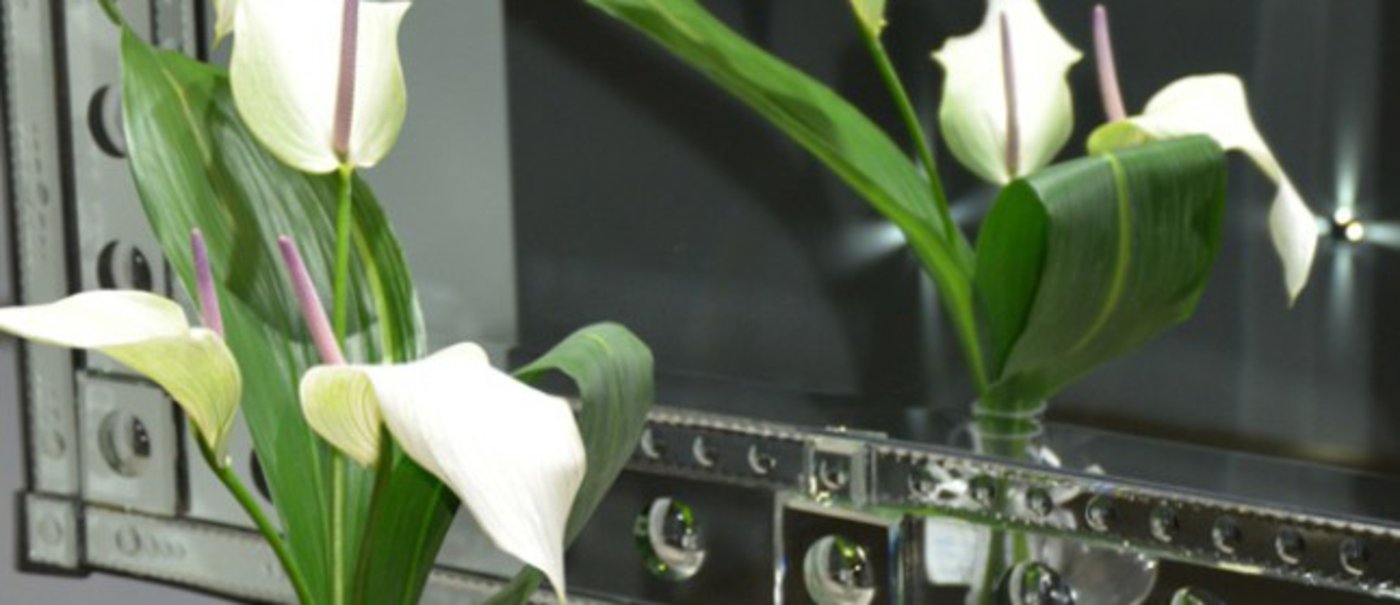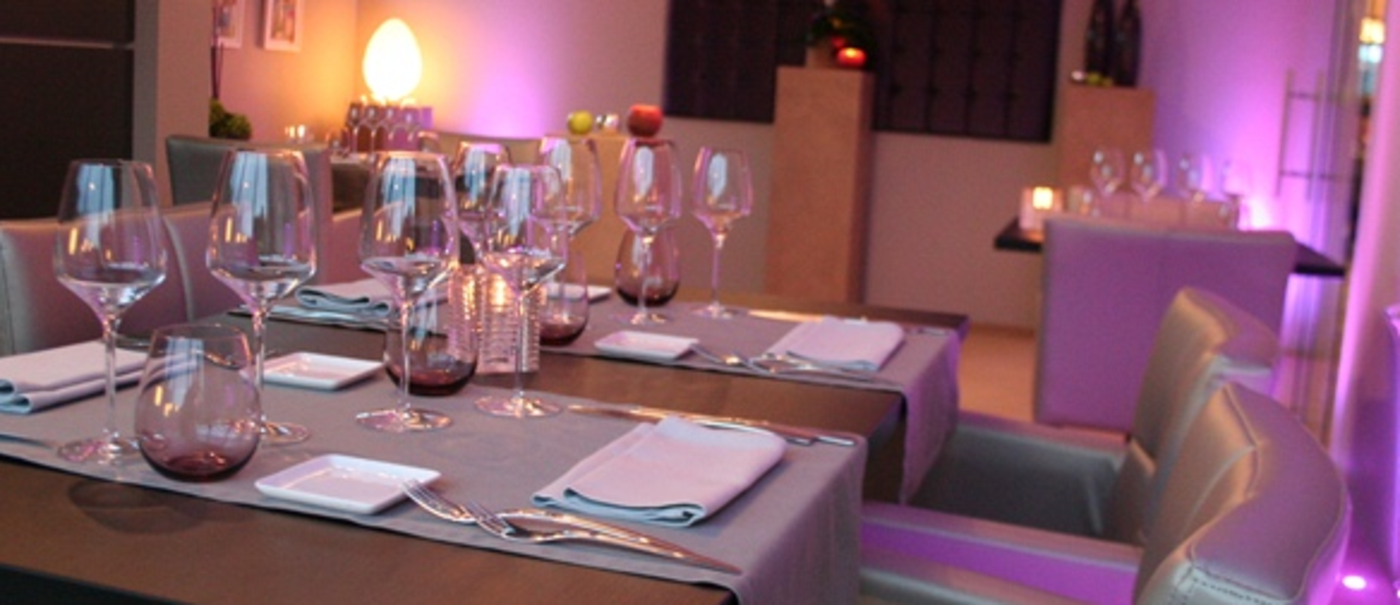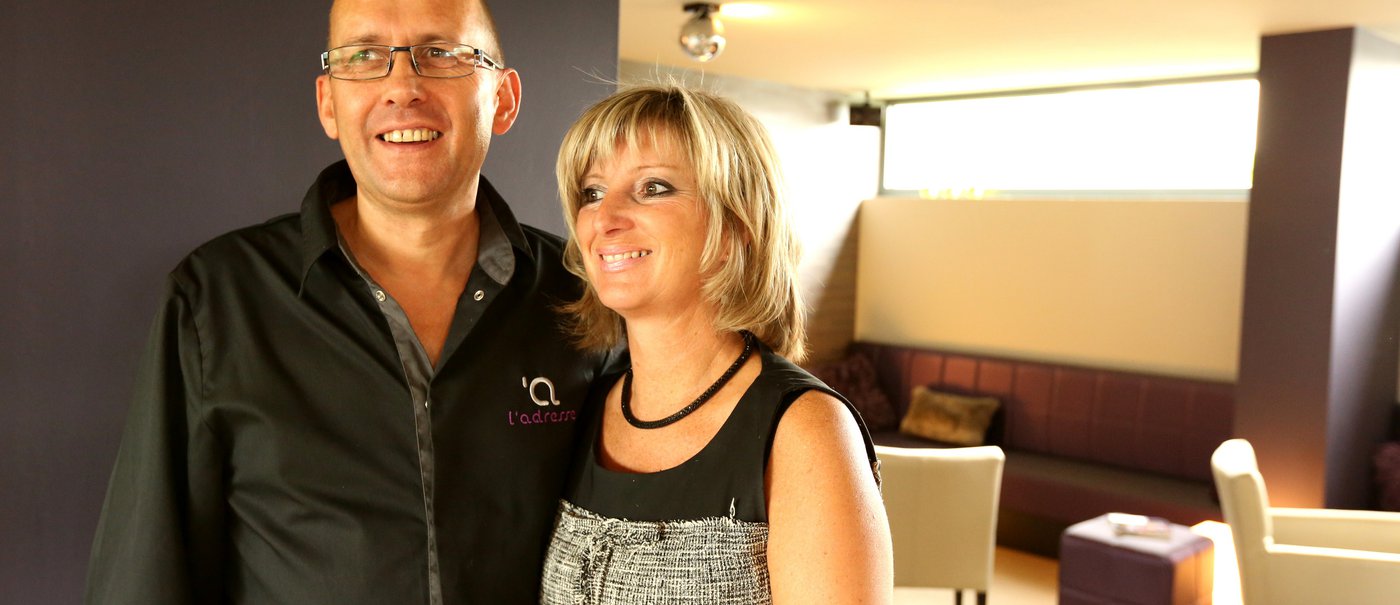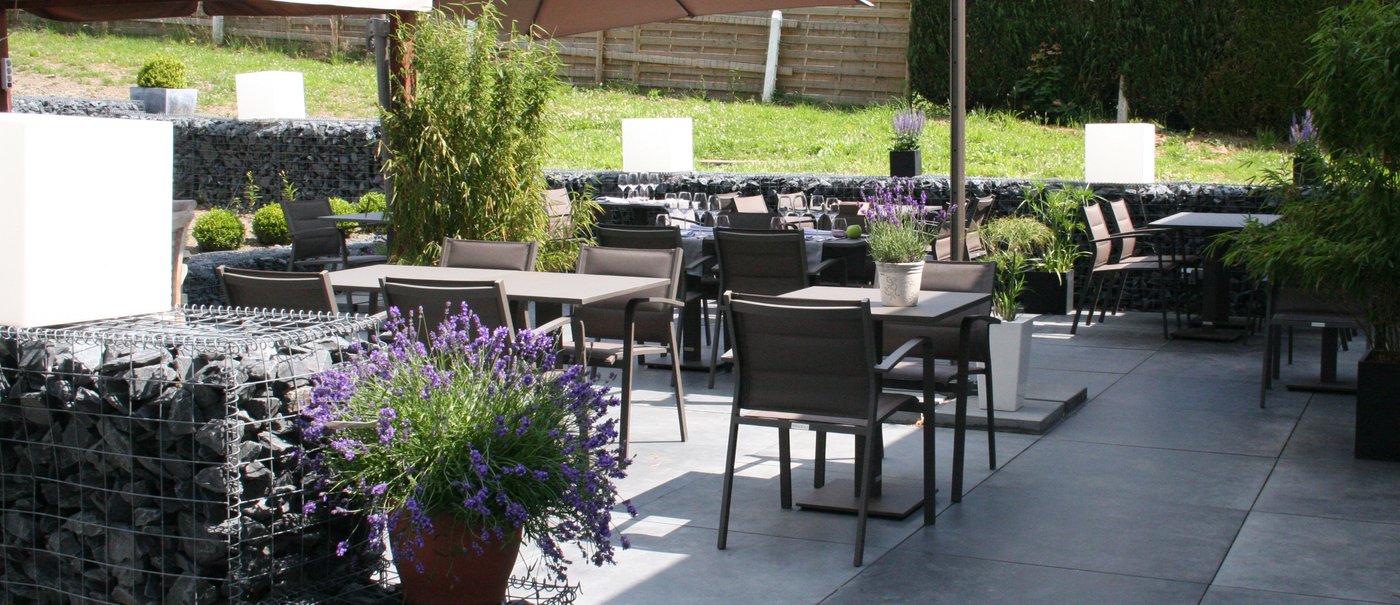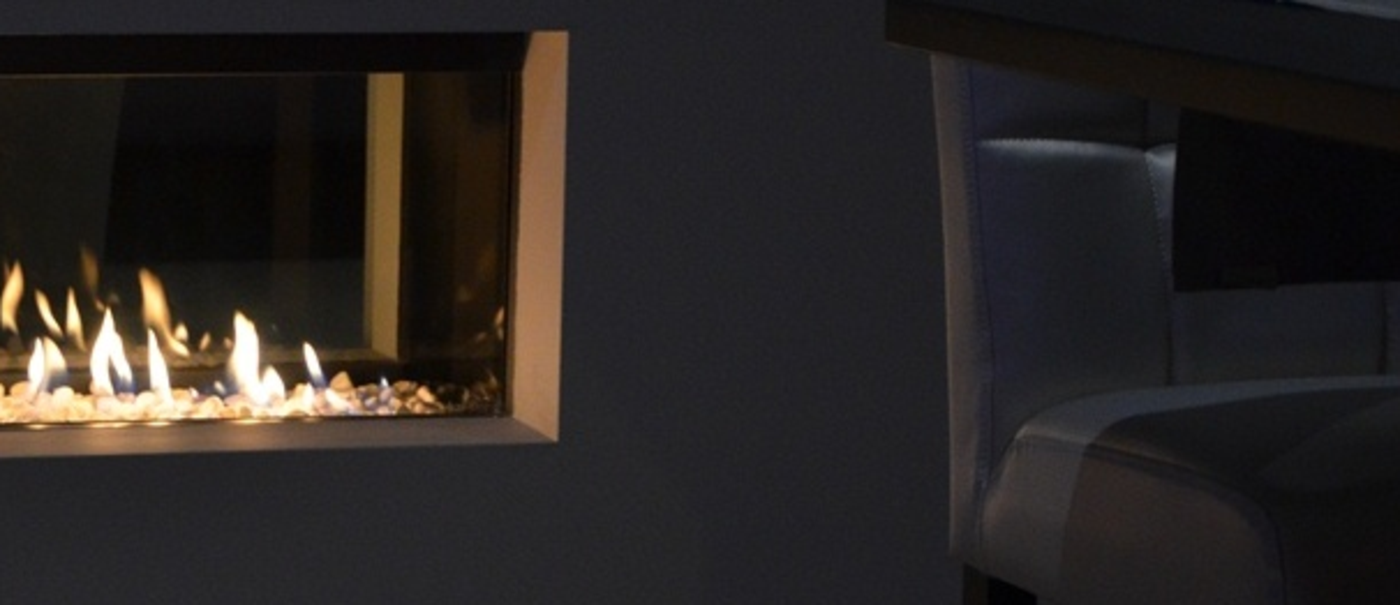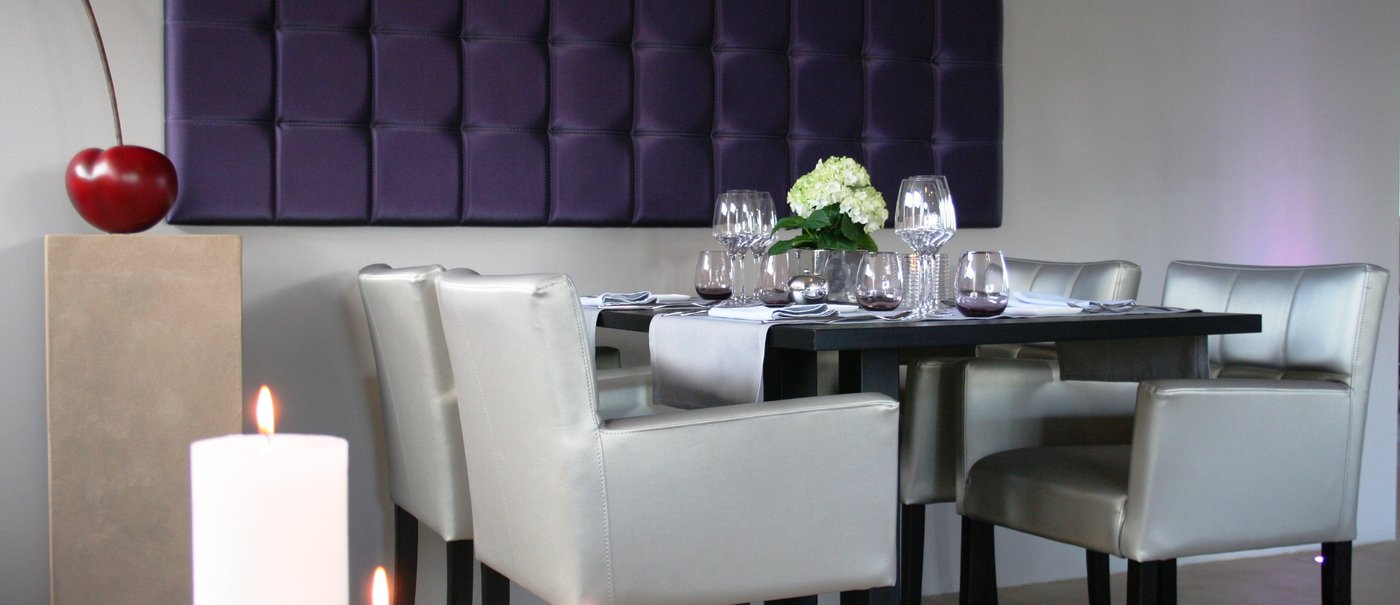 About this restaurant
AN EXCLUSIVE ADDRESS
A dream and change of direction which was finally achieved in the spring of 2012. We are delighted that we ventured into this world.
It is an essential ingredient in the history of L'adresse, a restaurant which is both chic and relaxed where you can better taste existence with this completely successful restaurant concept in Bastogne in the heart of the Ardennes.
Enter inside and let yourself feel the cosy atmosphere of this soothing, gentle and intimate setting. The chef fuses passion and expertise like a dream. Paying homage to the seasons and local land is paramount here because we want to delight the taste buds of every diner. The charm works through the straightforward and instinctive cuisine.
The selection of wines is the fulfilment of a real passion. L'adresse in Marvie represents a gastronomical getaway during which you will take the time to enjoy shared pleasures. We have taken the time to invent it, why not come and savour it?
Thank you for joining us and accompanying us on this beautiful adventure.
Agrandir le plan
Info
Facilities
Private room, Restaurant - dancing, Parking, Terrace, Smoking area, Wi-fi, Cooking workshop, Meeting
Atmosphere
Contemporary surroundings, Romantic setting
Payment methods
Master Card, Visa, Bancontact
36 persons have written a review about
L'ADRESSE
By sharing your experience, you help users make their choice
Jean-Michel
Daune
0 Favorites
1 Review
Reviewed on

10/06/2016
A ne pas manquer
Surprenant, papilles en éveil constant, accueil agréable - atmosphère moderne, à la fois intimiste et conviviale, mélange réussi. Les enfants sont aussi aux petits soins, l'attention du chef en fin de repas est le plus en finalité. Une adresse, "L'adresse" a ne pas manquer pour les gastronomes voulant encore être surpris. A refaire très vite. Bravo à toute l'équipe.
bernard
HEINEN
0 Favorites
1 Review
Reviewed on

19/05/2016
Constant dans ses qualités
Plusieurs escales dans ce restaurant au cours des 2 années écoulées et toujours le même sentiment d'envie d'y retourner. Mets de qualité dans un environnement paisible.
Marc
Briffaut
0 Favorites
1 Review
Reviewed on

19/03/2016
Excellente première visite...
Grâce à un service souriant, attentif, et irréprochable... A une cuisine raffinée et succulente... Nous avons passé une excellente soirée gourmande... Excellent endroit...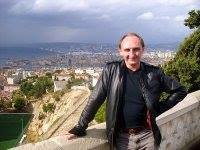 Eric
PREUD'HOMME
0 Favorites
1 Review
Reviewed on

05/10/2015
Moderne et Gastronomique
Un établissement neuf au style moderne; agrémentée d'une cuisine fine et raffinée. Allez manger, par vous-même, et vous pourrez juger de vos propres papilles ...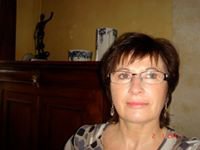 Maryse
Ferriere
0 Favorites
1 Review
Reviewed on

21/05/2015
Une adresse qui vaut le détour !
La subtilité des saveurs dans chaque plat a émerveillés nos papilles. Un menu lunch a ne pas manquer et ainsi découvrir cette ambiance sobre et élégante dans l'ère de la déco d'aujourd'hui. Tout était parfait et venant de moi, c'est un rare compliment. Une " Adresse " à ne surtout pas manquer et qui vaut vraiment le détour... 100 km pour nous.
Hugo
Janssens
0 Favorites
2 Reviews
Reviewed on

30/03/2015
Malgré un temps maussade, nous avons passé...
Malgré un temps maussade, nous avons passé une soirée exceptionnelle: la qualité des mets servis, les conseils en vins, le soucis du détail dans la déco, bref, une "adresse" à recommander. Laurette et Hugo
Christophe
Gonzalez
0 Favorites
1 Review
Diversité gustative.
Amateur de Grande Gastronomie, n'ignorez pas l'appel de l'adresse. Enfin un restaurant qui a une âme. Le Chef, Alain Dessoy, arrive à sublimer des ingrédients connus et méconnus. Il arrive avec l'aide de sa famille a embellir le plus insignifiant des condiments. Vous ne serez jamais à l'abris de découvertes. L'harmonie apporté dans chaque plat vous laissera sans voix. L'adresse transcende la gastronomie belge, dans un mélange d'arômes et de saveurs venu du monde entier. Ils ne feront jamais dans la simplicité et chercheront toujours à faire sublimé de nouvelles saveurs. Toutes les six semaines vous aurez droit à une nouvelle carte. Enfin un endroit où la gourmandise à sa place. "La perfection me semblait pourtant si difficile à atteindre." Si la tentation vous prends, n'hésitez pas!
Benedicte
Bohy
1 Favorites
1 Review
Belle découverte
Cuisine incroyablement raffinée, élégante et surprenante. J y retournerai sans hésité.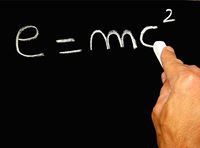 Christophe
Bouillon
0 Favorites
1 Review
Restaurant à recommander !
Pour avoir été plusieurs fois dans ce restaurant, je sais d'avance que la cuisine innovante va me surprendre ! On est bien accueilli dans un cadre moderne, soigné et très propre. Un très bon endroit pour passer une bonne soirée en couple ou entre amis. Rapport qualité/prix imbattable.
Cédric
Payot
0 Favorites
1 Review
Journée RestoDays
Très bon accueil et plats excellents ! Nous avons passés un très bon moment à l'occasion des resto days, le cadre est tout simplement magnifique et nous n'hésiterons pas à y retourner si l'occasion se présente !
Alle beoordelingen van dit restaurant
Close to the restaurant
L'ADRESSE