Book

The restaurant can not be booked online with Resto.be

Contact the restaurnat by phone or send a message:
SUPER
al twee maal gegeten onder ons tweetjes en het was gewoon super. verse producten, vlotte bediening, vriendelijke mensen hier komen we zeker terug danielle en patrick
VALENTIJN DINER
VALENTIJN AFGESPROKEN OM 18 UUR EERST EEN WEEK VAN TEVOREN GERESERVEERD DAAGS NADIEN TELEFOON JA MEVROUW WE WERKEN MET VERSE PRODUCTEN EN WENSEN TE WETEN MET HOEVEEL EN WELK FONDUE JULLIE GAAN NEMEN 2 KLEIN VLEES 1 GROTE VLEES EN 1 KAAS FONDUE TAFELS STONDEN NOG VOL VAN SMIDDAGS NOG VOL MET LEGE GLAZEN ETC... NIETS GEDEKT WE KREGEN TAFEL TOEGEKEND OM 18U30 MOESTEN WACHTEN TOT 19.30 U TOT BOVEN VERDIEP VOLZAT OM DAN INEENS ALLEMAAL SAMEN FONDEU TE ETEN. CAVA GLAASJE GEKREGEN NA 80 MINUTEN ALS ETEN (FRIETEN)geen zout of peper OP TAFEL STOND WE WAREN MET 4 PERSONEN 3 VLEES EN 1 KAAS FONDUE KAASFONDUE PAS GEKREGEN ALS VLEESFONDUE BIJNA OP WAS +-20 MINUTEN LATER FRIETEN WAREN TERUG KOU . de sausjes van fondue na 10 minuten allemaal op ....enz.... DESSERT WAS IJSCREME MAAR ZONDER LEPEL ALLEE EEN CATASTROOF NOOIT MEER !!!!!!!!!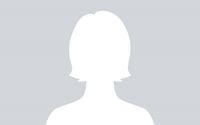 Wij gaan er ook nooit meer het slechtse dat wij ooit in heel ons restaurant ervaring hebben gegeten,geen woorden voor
Gewoon super goed !
Aangenaam kader met lekker en eerlijke keuken. Bediening zoals het hoort. Visfondue een aanrader. Heerlijke bouillon met uitgebreide keuze vis en leuke saladbar. Dank voor de goede zorgen en de kleine extra's.
All reviews of this restaurant