Would you like to book this restaurant?

This restaurant is not yet online bookable through Resto.be

Send a message, the restaurant will contact you as soon as possible
Plus pour l'atmosphère que pour la cuisine
Endroit sympa, ouvert en continu, avec une belle terrasse et une ambiance de brasserie moderne. Le service est sympa et efficace. Côté cuisine c'est beaucoup plus décevant, la carte propose un éventail assez large mais qui manque terriblement de saveur une fois dans l'assiette. Nous avons essayé un plat de soupions aux poivrons qui n'avait ni gout, ni équilibre, ainsi qu'un petit salé aux lentilles, généreux mais insipide tant sur les viandes que sur les lentilles. C'est dommage car avec une bonne cuisine ce serait sans doute un très bel endroit pour ce coin reculé d'Uccle.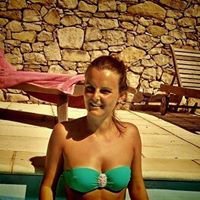 Je pense qu'il y a erreur sur le restaurant, nous sommes un bagel store rue du Bailli :-)
All reviews of this restaurant