Budget
No budget available
About this restaurant
Lunch Garden is hét familierestaurant bij uitstek. Ideaal om met je kinderen of kleinkinderen gezellig samen een hapje gaan eten.
Bij Lunch Garden kan je terecht voor een lekkere, gezonde maaltijd tegen een betaalbare prijs op ieder ogenblik van de dag. Of je nu langskomt voor een ontbijt, middag- of avondmaal, iedereen vindt zeker zijn gading in het ruime aanbod heerlijke schotels.
Zo staan er traditionele Belgische gerechten op het menu zoals vol-au-vent, balletjes in tomatensaus, of steak met frietjes. Maar je vindt er ook een brede waaier aan salades, pasta-, wok- of grillgerechten.

Zomeropeningsuren
Van 01/06 tot15/09
Van maandag tot en met zondag tot 22 uur

Winteropeningsuren
Van 16/09 tot 31/05
Elke dag open vanaf 8u30 tot 21u00.
Op vrijdag en zaterdag geopend tot 21u30.

View all restaurant details
Depuis l'ouverture du LunchGarden de Couillet,...
Depuis l'ouverture du LunchGarden de Couillet, je suis un fan du restaurant. Plusieurs fois par mois, après chaque compétition de course à pied, nous nous rendons au Lunch Garden de Couillet (même s'il faut faire un détour) pour un solide repas. Nous en sommes enchantés car il y a toujours du choix. L'accueil est très bien ainsi que l'ambiance. Le personnel en plus d'être Sympathique est très compétant. L'endroit est toujours propre ainsi que les toilettes. Bravo et Félicitation au Personnel. Michel Drygalski, Coureur à pied pour sensibiliser Les gens au don d'organes.
Superbe soirée a refaire
J'y suis allé avec mon épouse et un couple d'ami pour pouvoir se retrouver tout les 4 après une dure semaine de travail. Nous avons été surpris par la gentillesse et le dévouement du personnel. Nous avons choisi des plats totalement différents. Nous avons été servis rapidement et tout était chaud. Le personnel était très compétent et a l'écoute. Endroit propre et bien aéré. Belle musique de fond et vaste choix de menu!
Cet avis est la pur vérité. J'en sais quelque chose car nous y allons chaque semaine.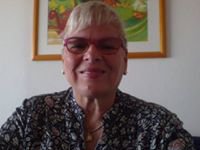 en effet jamais déçu des mets et du services
All reviews of this restaurant