Budget
No budget available
Contact
Show phone number
084.34.56.21
Website
About this restaurant
Lunch Garden is hét familierestaurant bij uitstek. Ideaal om met je kinderen of kleinkinderen gezellig samen een hapje gaan eten.
Bij Lunch Garden kan je terecht voor een lekkere, gezonde maaltijd tegen een betaalbare prijs op ieder ogenblik van de dag. Of je nu langskomt voor een ontbijt, middag- of avondmaal, iedereen vindt zeker zijn gading in het ruime aanbod heerlijke schotels.
Zo staan er traditionele Belgische gerechten op het menu zoals vol-au-vent, balletjes in tomatensaus, of steak met frietjes. Maar je vindt er ook een brede waaier aan salades, pasta-, wok- of grillgerechten.
View all restaurant details
Assortiment
Ma compagne et moi nous sommes rendus la semaine passée dans ce resto, nous sommes restés sur notre fin lorsque nous nous sommes rendus compte qu'il n'y avait plus les légumes chaud que Lunch Garden proposait depuis si longtemps. Je suis un fidèle du staek de mer frites avec une assiette de légumes chaud, ma déception est telle que je n'ai plus très envie d'y aller, vous me direz que c'est un détails mais qui a toute son importance.
manger bien au meilleur prix
chicons au gratin boisson et dessert au choix :plus légumes gratuits pour 10 euros ! quelle promo !qui dit mieux ? en dehors de ça,le choix est vaste très varié et pas cher .à Marche, on cuisine en direct plusieurs plats devant vous ,c'est original ,bref , j'y vais chaque fois que je suis en route .
premiere experience au lunch de Marche en famenne
Le restaurant est clair, propre et agréable, le parking aisé et muni de places handicapés ! Grand étonnement, c'était beaucoup moins cher que ce à quoi on s'attendait. Beaucoup de choix, grosse quantité de nourriture, tout bien chaud, mais les légumes n'étaient, eux, pas très chauds. Personnellement j'ai pris un steak de mer comme dessert une mousse au chocolat, le poisson était bien cuit sans être sec, très bon gout, bien épicé, et la mousse m'a étonnée, je m'attendais à une mousse insipide, au contraire, elle était très bonne ! Un seul bémol, le temps d'attende dû au monde au moment ou nous y avons été, il faudra essayer un peu plus tôt ou plus tard pour voir si cela résous ce problème, d'où mon 4 étoiles sinon j'aurais mis 5 étoiles car le choix et le gout valent 5 étoiles.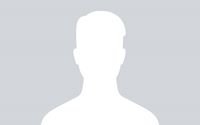 Dommage que les sanitaires soient payants. En général l'assiette est froide quand on arrive à table. Heureusement le micro-ondes est à disposition. Personnel très agréable. Ambiance cantine. Repas consistants et bon marchés.
All reviews of this restaurant