About this restaurant
Maxime Collard is delighted to welcome you to cross the threshold of an old village dwelling that has been refurbished in a contemporary style that does not forget to pay homage to local traditions. His adventurous culinary skills rely entirely on the finest produce and authentic flavours. During the summer months you can relax outside, enjoying a gourmet experience against the background of the call of the wild. Six charmingly contemporary rooms to choose from for your stay in the peace and quiet of the Ardennes countryside. A graduate of the illustrious Libramont hotel and catering college the young chef Maxime Collard is a former sous chef working at the « Karmeliet » in Bruges and the « Forges du Pont d'Oye » in Habay.
Info
Facilities
Parking, Terrace, Hotel
Payment methods
American Express, Diners Club, Master Card, Visa, Bancontact
24 persons have written a review about
LA TABLE DE MAXIME
By sharing your experience, you help users make their choice
Remy
Degroote
0 Favorites
2 Reviews
Reviewed on

05/06/2016
Très belle découverte!!!
Tout est parfait!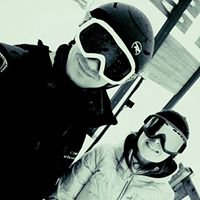 Marie
Falisse
0 Favorites
1 Review
Reviewed on

30/03/2016
Super !
Nous avons passé un agréable moment lors de notre lunch. Tout était parfait, de l'apéro au dessert ! Cadre splendide et service irréprochable ! À refaire sans hésitation !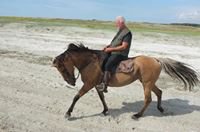 Jean-claude
Bruyere
0 Favorites
1 Review
Reviewed on

25/03/2016
quantité un peu juste, deux entrées s'imposent...
quantité un peu juste, deux entrées s'imposent pour repartir sans faim
Paul-Henri
BESEM
0 Favorites
3 Reviews
Reviewed on

25/03/2016
Belle découverte
Nous avons pris plaisir à découvrir ce magnifique restaurant. Le cadre est très luxueux et impressionnant. La mise en valeur de l'ancien bâtiment par des structures modernes est exceptionnelle. Accueil très agréable, le repas de l'apéritif au dessert a été un régal. L'accompagnement proposé de vins était impeccable, avec les explications voulues sur les propositions. De plus, préférence pour des vins bios, continuez ainsi!
Paul
Pirot
0 Favorites
3 Reviews
Reviewed on

24/03/2016
Première exprience enthousismante
Pour notre premier "étoilé", alors que nous sommes déjà retraités, nous sommes enchantés car nous avons mangé divinement... et à prix doux grâce aux restodays ! Une nourriture d'une très grande finesse... et un service de haut niveau. Bravo !
véronique
pepperpotte
20 Favorites
24 Reviews
Reviewed on

16/11/2015
Parfait tant au niveau de la cuisine que du servic
Très bel établissement, vieille maison rénovée avec goût ou l'ancien et le moderne se côtoient. Accueil et service irréprochable. Personnel de salle à l'écoute des clients. Service sans faute. Chef méritant amplement son étoile en travaillant des produits de saisons et parfois locaux (je pense au jus de pomme-poire et au fromage d'Acremont ). Une très très bonne adresse. Moment de pure bonheur.
Fefe
Palange
0 Favorites
1 Review
Reviewed on

13/09/2015
BELLE DÉCOUVERTE
Nous recherchions un resto afin de fêter nos "Noces d'émeraude" ce 13.09.2015. Par hasard j'ai trouvé ce resto "La Table de Maxime" sur internet, et nous sommes ravis d'avoir fait ce choix. Nous avons passés un moment de pur bonheur, qui a éveillé nos papilles gustatives .... et en sommes restés cois ! Bravo pour votre cuisine, votre accueil, ainsi que le service exécuté avec des personnes très agréables, munies d'un bel humour et ouvertes à la discussion. Vivement nos "Noces d'Or". Lol Longue vie à votre étoile et à tous vos projets futurs.
josette
neimry
0 Favorites
1 Review
Reviewed on

13/06/2015
excellent
tout est plus que parfait, endroit splendide , cuisine raffinée et excellente, personnel très correct et Patron sympa .à refaire ..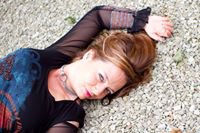 Séverine
Castin
3 Favorites
4 Reviews
Reviewed on

17/02/2015
Belle découverte gastronomique
Une très belle découverte gastronomique où l'harmonie des "flaveurs" courtise l'esthétique de l'assiette, le tout rehaussé par la juste convivialité du personnel.....un bel endroit à découvrir
frederic
de bisschop
0 Favorites
2 Reviews
Magnifique établissement et cuisine très jolime...
Magnifique établissement et cuisine très joliment présentée et très fine . Dommage de la part du sommelier qui nous proposé de très belles découvertes de trouver normal qu'en prenant le forfait vin nous devions rester avec un verre vide à table pendant plus de 20 minutes entre 2 plats.
Alle beoordelingen van dit restaurant
Close to the restaurant
LA TABLE DE MAXIME