About this restaurant
Welcome to Le Saint Charles !
Info
Facilities
Parking, Dogs allowed, Disabled Access, Wi-fi
Atmosphere
Authentic surroundings, Contemporary surroundings, Industrial settings
Payment methods
Maestro, Master Card, Visa, Bancontact
7 persons have written a review about
LE SAINT CHARLES
By sharing your experience, you help users make their choice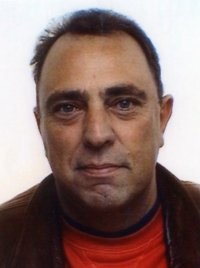 José
Mandiaux
2 Favorites
8 Reviews
EXCELLENT
Je connaissais ce restaurant pour y avoir été avec un ami et ensuite avec mon épouse. Cette fois, nous l'avons fait découvrir à un couple d'amis. Les plats étaient, comme d'habitude : excellent, goûteux, ... sans parler des sauces (divines) Bon rapport qualité/prix. Bons vins à prix modérés. Conclusion : à retenir pour y revenir.
Jean-Paul
BORRELLO
0 Favorites
1 Review
Une Mine d'Or
De la fine cuisine, des sauces recherchée, une équipe sympathique, et ... des prix à la portée de tous. Nous y avons fêté quelques anniversaires, et jusqu'à présent tous nos hôtes ont loué la qualité de cet établissement. Monsieur Alain Etienne aux fourneau nous régale d'une carte régulièrement renouvelée, et madame son épouse, en salle guide chacun avec une sympathie dans le choix des vins. La carte des vins par ailleurs elle aussi à prix doux, ne nous a jamais déçu. A recommander sans réserve, et j'apprend au moment même ou j'écris ces lignes qu'il viennent de bénéficier d'une citation au BIB GOURMAND du célèbre guide Michelin. C'est dire.
Georget
POTVIN
0 Favorites
1 Review
Restaurant surfait. Le service est d'une lenteu...
Restaurant surfait. Le service est d'une lenteur malgré la bonne volonté du personnel. Je n'ai pas du tout apprécié le plat principal- un steack angus- viande filandreuse (4/10) Par contre, l'entrée était excellente avec une mousse de turbot goûteuse et très ferme. Nous n'avons pris qu'une entrée (8,5/10). Je ne crois pas que nous y reviendrons !
ALAIN
DELTENRE
0 Favorites
4 Reviews
C'est un des restaurants où j'ai le mieux mangé...
C'est un des restaurants où j'ai le mieux mangé de ma vie. Oui, je le recommande vivement et je ferai tout pour m'y rendre encore dès que possible. Accueil, gentillesse et le cadre (dans l'enceinte du bois du cazier). Tout est parfait.
Louis
Delville
13 Favorites
25 Reviews
Une grande et belle adresse dans ce lieu de...
Une grande et belle adresse dans ce lieu de mémoire ! Accueil charmant et souriant avec des plats bien tournés et copieux. Client depuis le premier jour et pour longtemps !
Alle beoordelingen van dit restaurant
{{labels['BookingsModuleModule.reservation.header']}}
{{labels['BookingsModuleModule.reservation.header.restoathome']}}
{{labels['BookingsModuleModule.book.title']}}
{{businessName}}
{{labels['BookingsModuleModule.book.title.restoathome']}}
{{businessName}}
---
{{labels['BookingsModuleModule.error.message']}}
Close to the restaurant
LE SAINT CHARLES