Would you like to book this restaurant?

This restaurant is not yet online bookable through Resto.be

Send a message, the restaurant will contact you as soon as possible
super voor een gezellige lunch
leuk koffie ijs en lunchhuisje zeker de moeite om eens binnen te wippen. Lieve warme mensen en lekkere gerechten(vooral chili con carne is aanrader) Ook om heerlijk warme chocomelk of kopje koffie te drinken de place to be.
Niet voldoende
Men doet niet voldoende om de klant te bedienen en laat deze wachten. Te weinig personeel in dienst om alles vlot te laten verlopen. Slechte coördinatie tussen drank en eten. Eten komt toe zonder drank, en vice versa. Koffie in vieze kopjes en men werkt precies met tegenzin. Het aanbod is eerder beperkt. Voor hetgeen men je geeft, kan je elders betere kwaliteit vinden. Het nagerecht was een ijsje, en dat had een vieze geur. Ik zou het restaurant niet aanraden voor mensen die regelmatig op restaurant gaan of een bistro bezoeken. Alles ziet er ook trendy uit, maar is het niet. Het lijkt eerder een doe het zelf kader. Met de kinderen eens langs gaan, o.k. , maar dan ook maar één keer.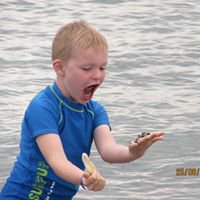 Dit is dan niet de buurman die ik ken want daar zijn de mensen lief en klantvriendelijk. Het eten smaakt er heerlijk vooral de chili con carne njamie en een warme kop chocomelk is zeker tijdens deze gure dagen een aanrader om er eens eventjes binnen te wippen. Het is een gezellig koffie en ijshuisje met warme mensen en heerlijke gerechten
All reviews of this restaurant