About this restaurant
Even at such a young age Belga, Queen certainly needs no further introduction. This latest concept by Antoine Pinto, internationally renowned for his highly individual restaurant style, has rapidly become a reference point in new Belgian gastronomy.The top quality products used in the preparation of the dishes are, wherever possible, grown from Belgian soil, and all of the wines on the list originate from Belgian winegrowers around the world. But Antoine Pinto's culinary qualities go beyond the mere creation of a delightful meal; he also knows how to obtain the perfect setting for his food. Belga Queen Ghent, housed in a former grain storehouse known locally as the 'Spijker', overlooks the canal and bridges of the historical Graslei. From this landmark building in pure Romanic style he has created a multifaceted meeting place that accommodates a restaurant, a beer bar, an oyster bar and a cigar lounge.
Info
Facilities
Private room, Air conditioning, Dogs allowed, Disabled Access, Terrace, Bar - Lounge, Wi-fi, Child friendly
Atmosphere
Authentic surroundings, Industrial settings, Romantic setting
Payment methods
American Express, Diners Club, Master Card, Visa, Bancontact
57 persons have written a review about
BRASSERIE BELGA QUEEN
By sharing your experience, you help users make their choice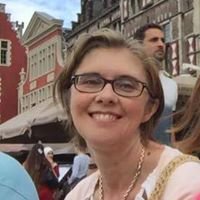 Pascale
De Thaey
0 Favorites
6 Reviews
Reviewed on

05/11/2016
Bijzonder sfeervol...
...en lekker bovendien.
Tommy
Gilliet
0 Favorites
2 Reviews
Reviewed on

02/06/2016
Heel gezellig en lekker
Goede service, heel lekker en een mooie decoratie ! Iedereen krijgt een tablet als menuboekje, dit was verrassend ! perfect als romantisch feestgelegenheid, Wij hebben 2 voorgerechten + 2 hoofdgerechten + 2 apero cocktail + 1 fles witte wijn + 1 fles bruisend water het totaal kwam op zo'n 150 euro, een beetje duur maar heb geen spijt !
Reviewed on

29/02/2016
Extremely poor service
Beautiful cadre, but unfortunately extremely poor and painfully slow service; food OK, but would expect a lot more for the price. Better off at one of the non-pretentious brasserie next door!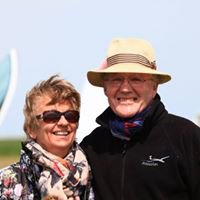 Ludwin
De Roest
0 Favorites
3 Reviews
Reviewed on

21/02/2016
Buitengewoon slecht
Op zondagmiddag : 6 personen, drie kinderen : 440 euro zonder aperitief. De presentatie van de gerechten in het bord zijn ronduit slecht : op het niveau van de voetbalkantine of de refter bij het leger. De opgediende vis was in de frituur gebakken en overgaar dus een vettige bedoening. De waterzooi : veel room , geen fijngesneden groenten, een ware ontgoocheling en zeker geen Gentse waterzooi zoals het moet. Zelfs de hamburger was niet te eten wegens een overdosis zout. We gaan veel op restaurant en we hebben in jaren niet zo slecht gegeten. Dit is een typisch restaurant voor de toerist veel te laten betalen voor zeer weinig. Een van de voorgerechten was zelfs niet beschikbaar : salade Belga Queen........ Ludwin De Roest 0476 26 21 65 en ludwin@telenet.be
Marcel
Baetens
0 Favorites
3 Reviews
Reviewed on

31/10/2015
Onder de verwachtingen
Mooi decor dat veelbelovend oogt, maar wat op het bord kwam was onder de verwachtingen. Voorgerecht (noirirolletje van noordzeekrab) was zeker niet supervers en ik heb mijn twijfels bij de saucijs die de wilde eend vergezelde. De presentatie van het hoofdgerecht oogde trouwens bijzonder slordig. Ook een weinig enthousiaste bediening door een jongedame die duidelijk niet op de hoogte was van de wijnkaart.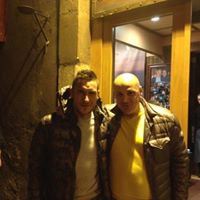 Fabio
Gambone
0 Favorites
1 Review
Reviewed on

23/04/2015
Very very bad!!!!
Me and my wife we decide to take lunch on this restaurant, My opinion? Very bad experience, slow and bad service, the manager maby she can be a manager mc donald, Never again!!!
Rudolf
0 Favorites
1 Review
toppi
alles was er tops zowel het eten en de bediening
Jean-François
Vandersteene
0 Favorites
2 Reviews
Très agréable, à recommander !
Restaurant très bien aménagé. Dans un cadre historique mélé à un mobilier moderne. La cuisine était particulièrement très agréable. Le service pourrait encore être un peu amélioré dans ses détails mais sans toutefois porter préjudice à notre satisfaction générale! A refaire !
tegenvaller
Tegenvallend, koud voorgerecht, geen boter bij broodjes, geen glazen voor water, lang wachten op bediening. Allemaal niet dramatisch, maar de prijzen veronderstellen toch iets extra. Viel ook tegen omdat ons dit bij BQ in Brussel nooit overkwam.
Alle beoordelingen van dit restaurant
Close to the restaurant
BRASSERIE BELGA QUEEN